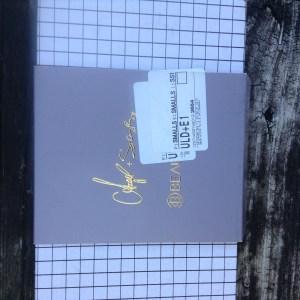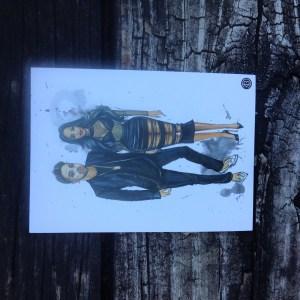 My Fall BeautyCon BFF Box is here! It is a relatively new subscription service and since I am addicted to subscription boxes, I had to sign up! The BeautyCon BFF Box includes beauty products and accessories! Each box is valued at over $100! I think this box looks so fun.
Cost: $29/every 3 months or $99 for the whole year!
Shipping Cost: $6.99 to the US only!
Bonus: Use Code BESTIE5 to save $5 off your membership!
---
FIRST IMPRESSION:
The box was cute with the checker pattern! I also loved how well it was packaged. I think this subscription is geared toward teens, but adults can love it too. I know I sure love it! I couldn't wait to dig in and see what fun stuff I received! It was packaged so amazing this month. I totally got a kick out of the "perfect unboxing" instructions. I totally failed because I tore into it and didn't have the best lighting! PS this box was a collaboration with Angel and Shayla.
---
REVIEW OF ITEMS: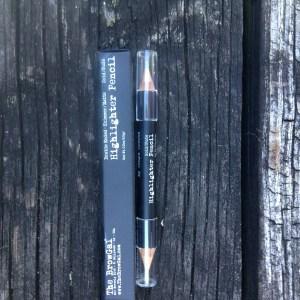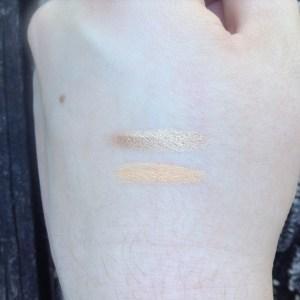 The BrowGal Double Ended Highlighter Pencil ($20)
This is a FULL SIZE! I love BrowGal! I have a brow gel from them and I use it every single day. I can't wait to try this highlighting pencil. I love double ended pencils.
---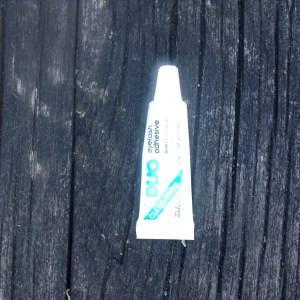 DUO Lash Adhesive
This is a sample size. I have heard mixed opinions on this product. I need a new lash adhesive so I can't wait to try it and see what I think.
---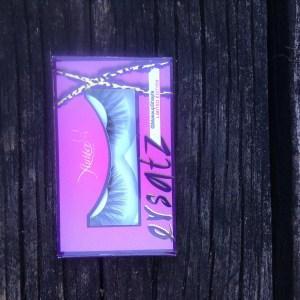 Flutter Lashes iSlay Lashes ($10.96)
This is a FULL SIZE! I love the packaging on these lashes! They are so fun. I don't wear lashes often, but I do like playing around with them. These are very dramatic and I can't wait to rock them.
---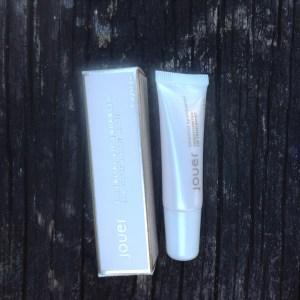 Jouer Essential Lip Enhancer  
This is a deluxe size sample. I have tried this before and I really loved it. I am excited to have another and will definitely be using it. It makes my lips so soft and really hydrates them.
---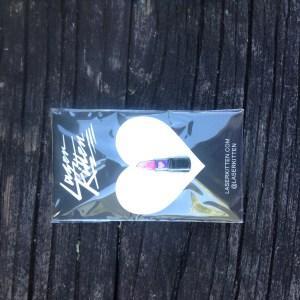 Laser Kitten Sweetheart Lipstick Pin ($12)
I have received a few pins in subscription boxes. I knew they were making a comeback. I love this lipstick pin and can't wait to put it somewhere. I might put it on my purse or figure out something cool to do with it.
---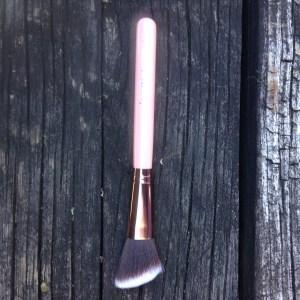 Luxie Beauty Luxie Large Angled 504 Brush ($16)
This is a FULL SIZE! I have this brush and I love it. I use it every day for my blush. It is so soft and it very well made. I just love Luxie brushes!
---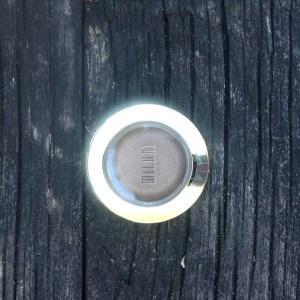 Milani Cosmetics Bella Eyes Gel Powder Eyeshadow in Bella Caffe ($3.99)
This is a FULL SIZE! I actually own all these eyeshadows. I really like them. They are very pigmented and easy to blend. I will be giving this one away.
---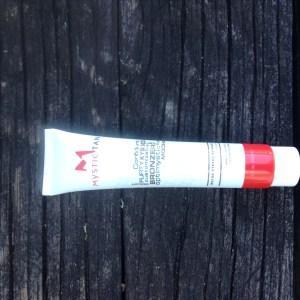 Mystic Tan Mocha-Kyssed Bronzer Lotion
This is a sample size. I am pale so I hope this won't be too dark for me. I will try it because I love bronzing lotions.
---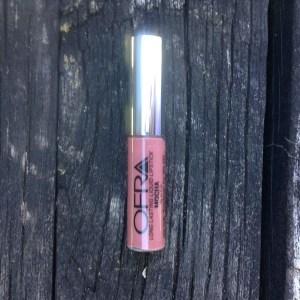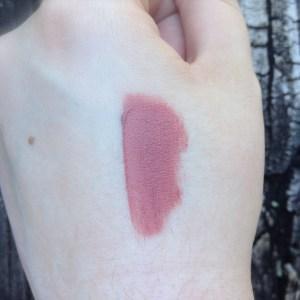 OFRA Cosmetics Long Lasting Liquid Lipstick in Mocha ($19.90)
This is a FULL SIZE! I own so many of these liquid lipsticks thanks to subscription boxes. OFRA is one of my favorite liquid lipstick formulas. They last a very long time and are very comfortable to wear. I can't wait to try this shade.
---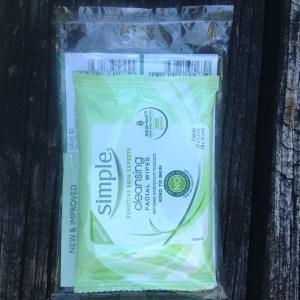 Simple Cleansing Facial Wipes
This is a travel size. I use to use these facial wipes. They are okay. They do remove your makeup, but I like other brands better. I will save these for traveling.
---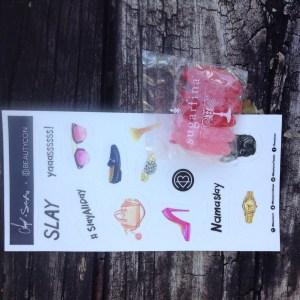 Sugarfina Sugar Lips + Stickers
How cute are these lip gummies! I can't wait to try them because they look delicious. I also think the stickers are adorable!
---
OVERALL IMPRESSION:
I really loved this BeautyCon BFF Box so much! It was a great box! I love all the FULL SIZED products!  I can't wait to use them all! I think it is awesome this subscription doesn't include just beauty items. I love all the variety. I really can't wait to try the lashes, highlighter pencil, liquid lipstick, and candy. Beautycon BFF really does not disappoint. I am in love! I can't wait to see what future boxes hold for BeautyCon BFF! What do you think of the box? Are you grabbing one? Let me know in the comments below!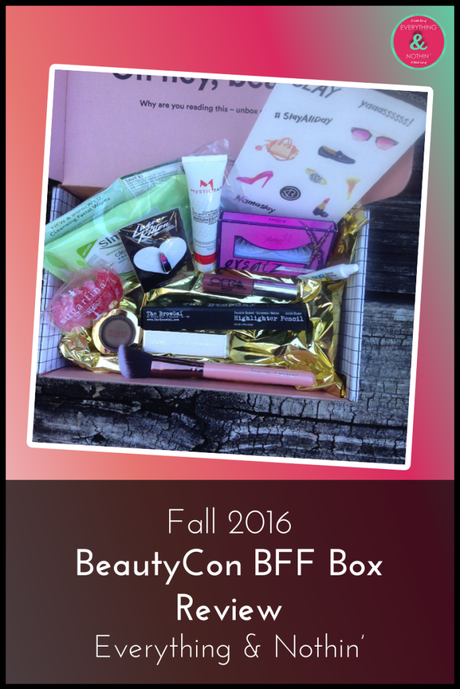 Like this post? Share it on Pinterest!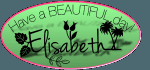 PSST (don't you hate that when people actually do that?)….You made it until the end!! You're amazing!! Don't forget to sign up for my newsletter so you don't miss any blog posts (round-up in one email). Also, you will be entered to receive EXCLUSIVE content that only my email subscribers receive. There are new beauty products and subscription boxes that are being released soon (HINT: an upcoming email) that you don't want to miss!