Attention Beauty Lovers. Welcome to the next Beauties On Fire themed link-up. If you don't know about Beauties on Fire, make sure to check out this post. Our next theme was decided via a Twitter poll. Anyone could vote and our winner was…"FALL." All the AMAZING #beautiesonfire members have written posts with their own spin on fall beauty looks.
I am totally obsessed with fall! It is my favorite season and I can't wait for fall festivities to begin. I will be sharing a fun fall beauty look. I hope you enjoy the look and I would love to see your favorite fall beauty looks in the comments below. BONUS: I will also be sharing my Top 5 Fall Favorites.
Also, make sure you check out all the links below and show some love (come back often to see which bloggers have posted). They are seriously so amazing. I know you will love reading them as much I have. Also, we are always accepting new members and anyone can join (see post above or rules below). Make sure you check out last week's #beautiesonfire "Retro" link-up if you missed it.
Fall Beauty Look:
I have been seeing the slither/snake eyeliner everywhere and I love it. I thought it would be fun to do this trend for fall with my own twist. I love using jewels (totally stems from my love of glitter and bling) and I hope you find this look fun!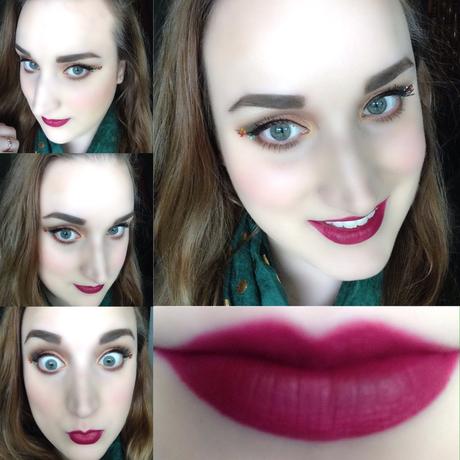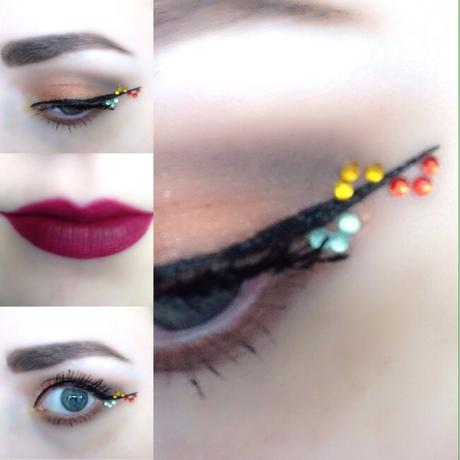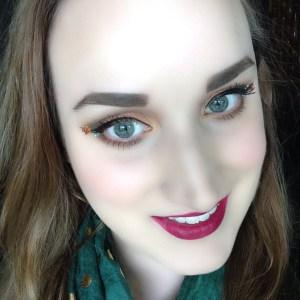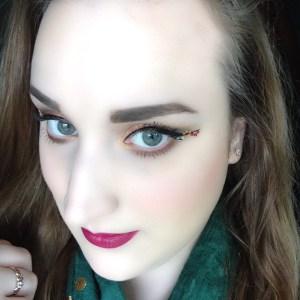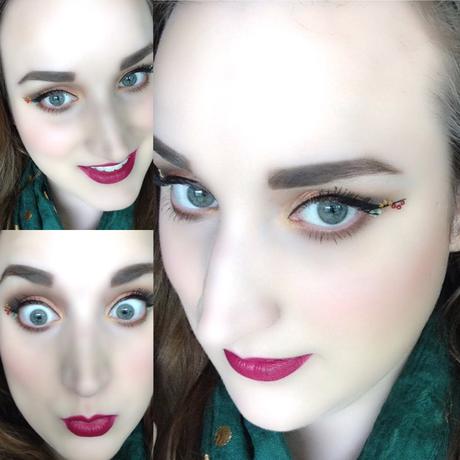 Fall Top Five Favorites:
---
Fall Top Five: Fashion, Food, Weather...What are your Top Five?
Click To Tweet

---
1.) Fashion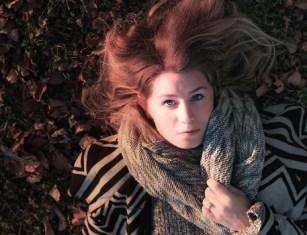 I LOVE fall fashion*! Boots, leggings, and sweaters are totally my jam. I love being comfortable and fall is definitely the season of comfort. I also love the deep fall colors and love wearing scarves. I seriously just love everything about fall fashion. I can't wait to bring out all my fall clothing* and fill my closet. It makes me so happy seeing soft, warm, comfy sweaters hanging everywhere!
2.) Food/Holidays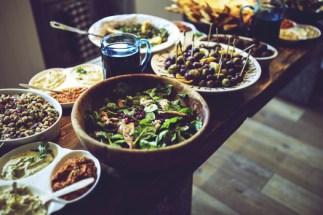 I am a huge foodie and fall food is my favorite. Again, fall is all about comfort and this shows in the food too. I love apple dumplings, turkey, stuffing, cakes, cookies, spiced cider, and the list goes on. Thanksgiving is one of my favorite holidays because the food is so yummy and I love spending time with my family. Thinking about food is making me so hungry! My mouth is already watering.
3.) Weather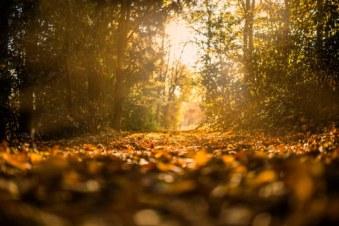 I am not a fan of hot weather and I don't like sweating unless I have to (when working out). Being bundled up underneath the covers or cuddling (body heat) with your significant other is seriously the best. I can't wait for it to start being chilly so I can rock that fall fashion!
4.) Changing of Leaves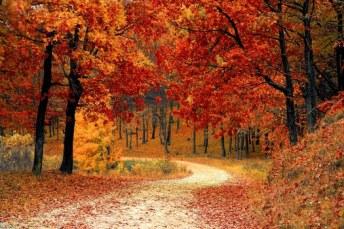 I am a total nerd and I love watching the leaves change. I use to document the changing of leaves in a notebook. I love the science behind it. It also is such a beautiful site and makes for amazing photography (even though I totally need to improve mine).
5.) Beauty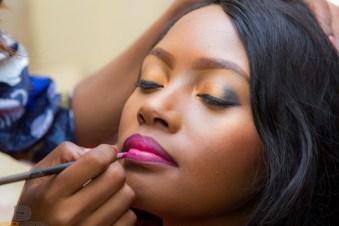 I also love fall beauty trends. Smoky eyes with browns and coppers are just stunning. I also love vampy lips and all the fun Halloween looks.
Link-Up: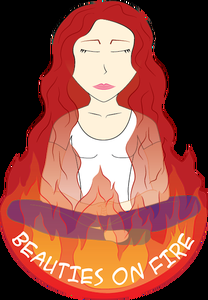 Please make sure to read all the linked posts below. We would love for you to show some love and spread the word. Also, share the posts to any of your social media accounts if you enjoyed them. We would love to have you join Beauties On Fire and grow your beauty/fashion blogs with us! Note: You don't need to participate in the link-up to join Beauties on Fire. Learn how to grow your online presence with new topics every week (in the Facebook Group). Come Join Us!
An InLinkz Link-up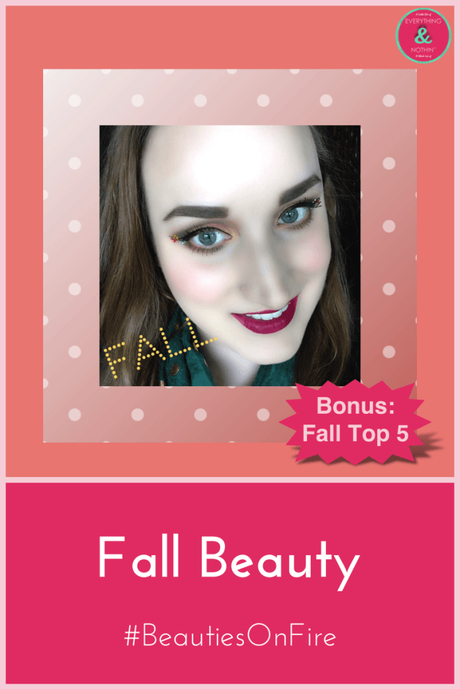 Like this post? Share it on Pinterest!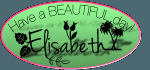 Disclaimer: Links marked with (*) are affiliate links. I only earn a small portion of the sale. You will not be charged more and many times I am able to get you a discount on the products. These links help keep my blog up and running. Thanks so much for all your support. You all are amazing and mean the world to me! 
PSST (don't you hate that when people actually do that?)….You made it until the end!! You're amazing!! Don't forget to sign up for my newsletter so you don't miss any blog posts (round-up in one email). Also, you will be entered to receive EXCLUSIVE content that only my email subscribers receive. There are new beauty products and subscription boxes that are being released soon (HINT: an upcoming email) that you don't want to miss!

Earn and EXTRA FREE Brush when you sign up!