So I had the day off yesterday and figured it was the perfect time to play around with a bit more SFX makeup! I've been wanting to do something like this for a while but I didn't know how long it would take so I had to wait for a day off to come around.
I did a bruise on my forehead that looked awesome – but for some reason I didn't get a picture of it! I think the brusing turned out a lot better than my first attempt, and I really like this bite! It's more detailed than the other one I used.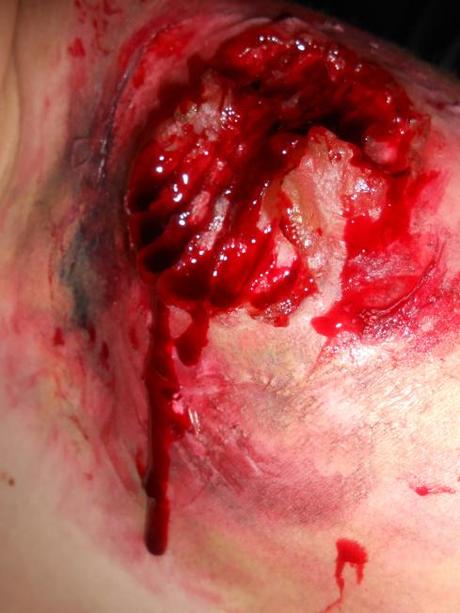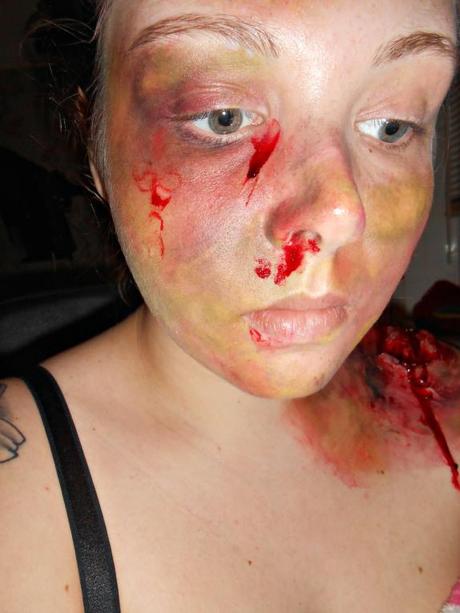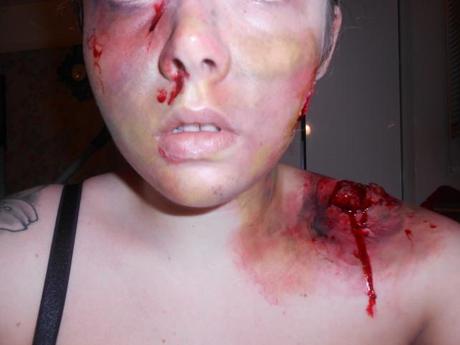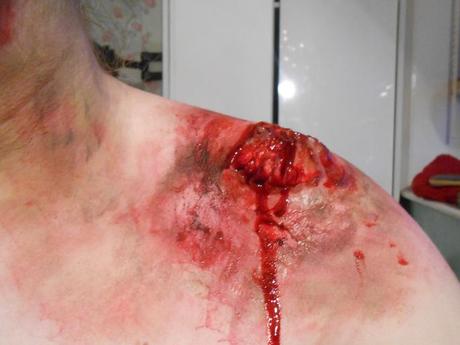 I would have kept going all over my neck and chest, but as it was my first go I didn't know how it was going to come off… turns out it leaves your skin quite yellow! I am now a Simpson.