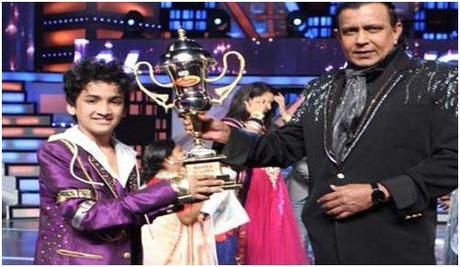 Faisal Khan is declared the winner of DID Little Masters Season 2 on Sunday night, i.e. August 12th, 2012 aired live on ZEE TV.
The charming boy has not only made his family, but the entire nation proud. His father earns his living by driving an auto rickshaw.
The 13 year-old boy belonged to Prince Ki Paltan group. The Grand-Master of the show Mithun Chakraborty presented the trophy and a sum of Rs 10 lakh to Faisal. The 2nd position went to seven year old Om Chetry from Assam. The 3rd position went to Rohan Parkale from Indore. The 4th position went to Saumya Rai from Ranchi and the 5th position went to Jeet Das from Kolkata.
The function started with the introduction of the Grand-Master and then with the scintillating performances of the kids, skippers, mummies of the five final contestants and the masters of the show Geeta Kapur and Marzi Pestonji.