Hi everyone!!
I'm participating in my first ever mani swap on IG with Dianna (@dsetterfield74).  So based on one of her manicures, this is what I came up with.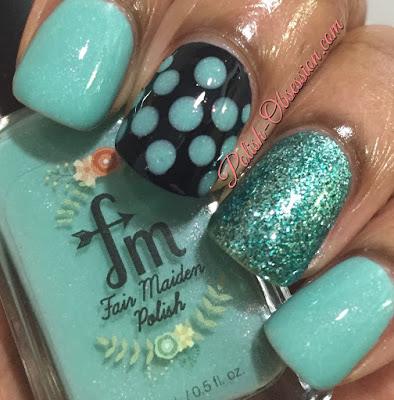 For this look, I used Fair Maiden Magic Carpet Ride, a mint crelly with shimmer running through it.  I paired it with Pupa N 250, a green glitter polish from Italy.  On my middle finger, I used a black creme base and added polka dots with Magic Carpet Ride.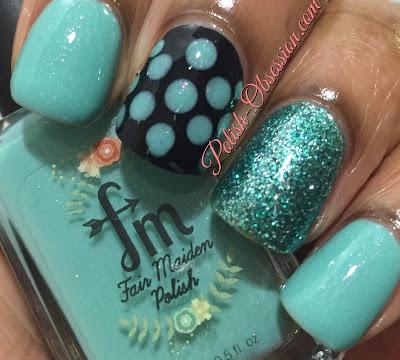 Artificial Light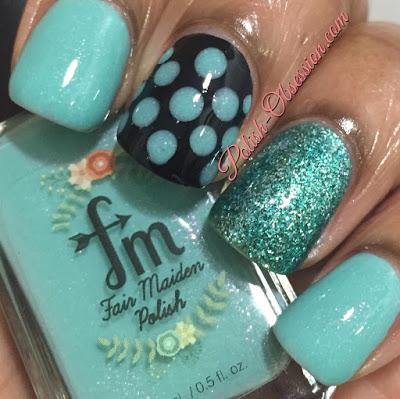 Artificial Light
I was so happy to do this mani!  It's a fun color combo.  Thanks to Dianna for the awesome inspiration!
What do you guys think of this look?  Have you ever done a mani swap before?