I have to admit that in the early stages of this trend I got myself and a friend a pair of short died goose feathered earrings from a little hemp shop on Hollywood Blvd. While I loved how soft they were and a nice full earring, they tickled and were inconstantly all over the place, generally a pain in the rear accessory. Because I have such short hair, earrings are a little more dramatic, they become a statement rather than an accessory, something to keep in mind when looking to chop off those pretty locks ladies. So here I am longing to have a length of hair again that puts my earrings more in the background and less in the forefront. Then I thought the one ear feathering could be a more subtle than two bird parts hanging from each earlobe? At any rate this fair feathered friend is going to be around for longer then I originally thought. Maybe it will be my fall scarf replacement, based on the size we are getting into now. See Jessica's look from Monday... I think I might need to go purchase a feather duster and start working on my next at home version of this trend. Will I "Regretsy" this at home make over? Only time will tell...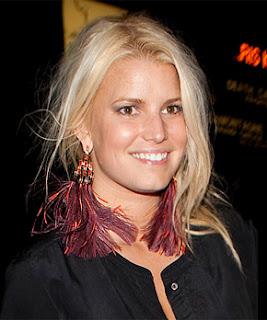 Jessica's look on Monday 8/16/11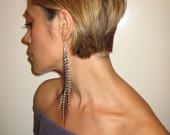 A good commitment, but not as dramatic.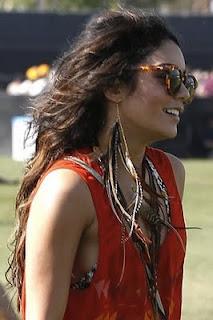 Great, summer festival feel.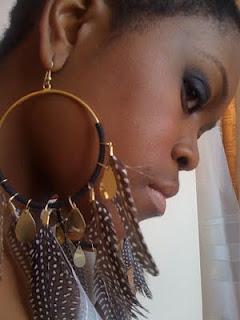 This is a great hoop up-trend, grab an old pair and add feathers!