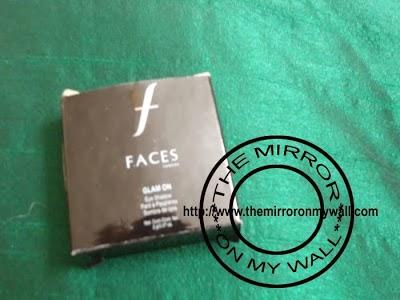 Hi Everyone,
I saw this eye shadow at somebody's website and she had written a nice review on it and I was so motivated with her write up that I got this for myself at my next purchase.   I really liked how he color looked like and wanted to try out some EOTD for you all. Please read on to know more.  
Other shades available:-
Ruby Quartz – 1
Oceanic – 2
Mushy Mauve – 3
Sunglow – 4
Pink Sequin – 5
Pure Gold – 6
Product Claim:-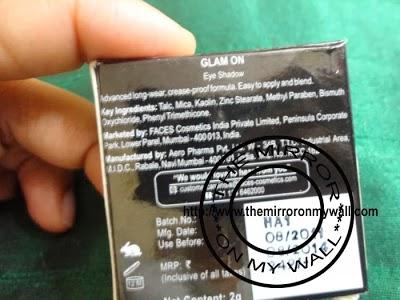 Advanced long wear, crease -proof formula(on the pack).
Advanced long wear, crease -proof formula .Easy to apply and blend. Choose from pigment-packed matte and sheer finishes. Homogeneous and comfortable application, resistant to water, sweat and tears (should the need ever arise, but we hope not). Blends excellently; won't get into creases(on it's website here).
Ingredients:-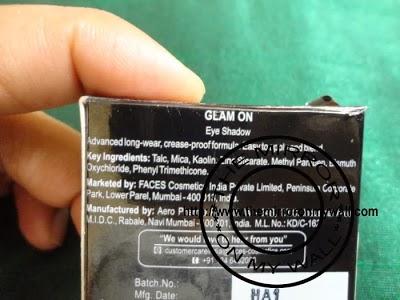 Price:-
2 gm – INR 249
Shelf Life:-
36 months from the Mfd.
My opinion on the product:-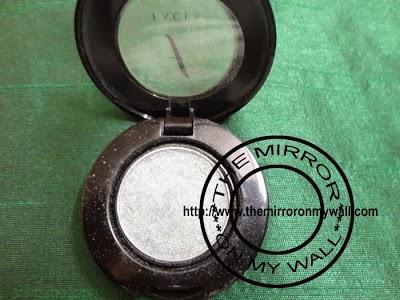 The color of this eye shadow is amazing grayish blue with green undertone. It works as duo chrome and looks green or blue at two different angles. You can really create an evening or party look with this quad alone but with a black base. When I wore this dry it didn't stayed long on my oily eyelids but when worn wet it gave really vibrant look and stayed for long time. Without a base it fail to give full color and looks very light and powdery.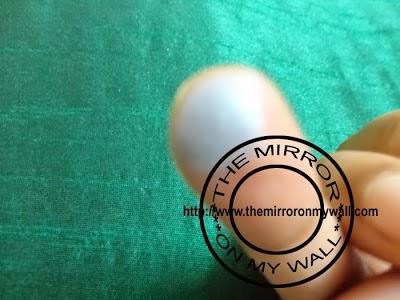 The quantity 2 gm is huge as you need only little every time. The packaging is nice and classy also have Faces Canada logo on the top of the lid. Applicator is not provided with the eye shadow. You can easily create bluish gray smoky look with this shade for evening party look and can also be worn during day time. It didn't creased on my oily eyelids but disappeared after 5 hours when applied without a base.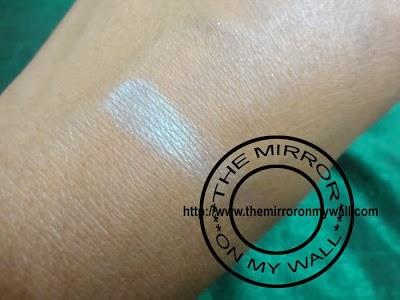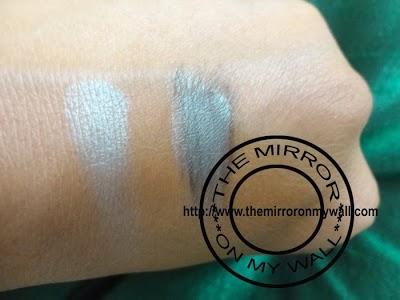 Packaging:  It comes in a black round plastic case with transparent lid and is compact.. The box is travel friendly and the lid shuts nicely.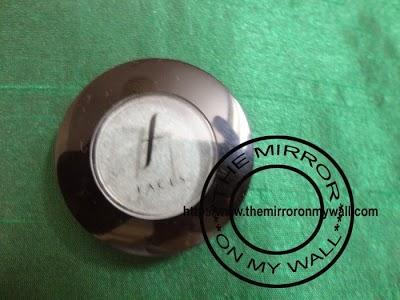 Shade: Two different shades at different angle makes it more  worth buying. Gorgeous grayish blue with green undertone has pearl finish which is not shimmery.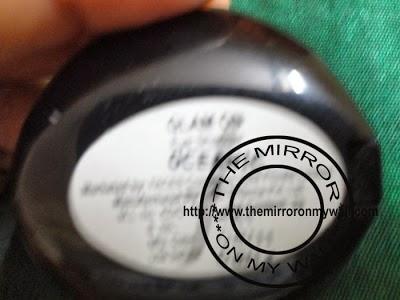 Texture: The texture is smooth and easy to apply. Looks powdery when applied alone and dry without a base.
Staying power: Stayed for 4-5 hours without base but a base really increases the intensity and staying power of the eye shadow.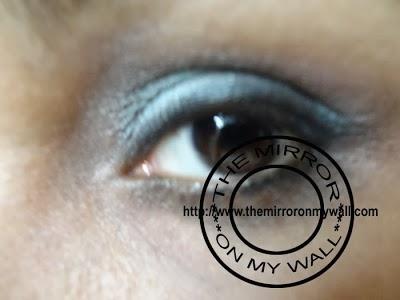 Pigmentation: The pigmentation is average when dry and looks very vibrant when applied wet.
What I Liked:-
Duo-Chrome look
Pearl finish
Smooth texture
Nice packaging
Shelf life of 3 years
Gorgeous color
Compact packaging
Easily available
Pocket friendly
Nice pigmentation
Non crease formuls
What I didn't Liked:-
Nothing
Will I repurchase and recommend:-
Yes, some different shade may be.
Rating:-
4.5/5