Since Finnish corporation  Nokia,  launched  Lumia 920, it became a huge success. Weighing  185 grams it is even heavier than Lumia 900, which weighs merely 160 grams, not to mention how much heavier it is than its competitors iPhone 5 and Samsung Galaxy S III. But no matter the weight,  this Windows Phone device has other advantages.  To have a label of a smartphone means it should be treated with care, and that is why you need to protect it during the everyday use.  There are many cases and covers for Nokia Lumia 920 currently on the market and today we present you one of them.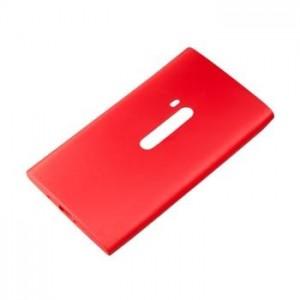 Faceplate Cover for Nokia Lumia 920
Nokia Lumia 920 has a great design characterized by strong color and you can imagine that it does not need any covers or cases.  But protection is important and therefore you need a high quality cover or case.  Nokia  offers  original covers for their top model and these covers are available in matching color with attractive bubble pattern.  A large selection of covers for this mobile can be found at MyTrendyPhone , and our choice si  in the picture above – Nokia Lumia 920 Faceplate Cover in red.