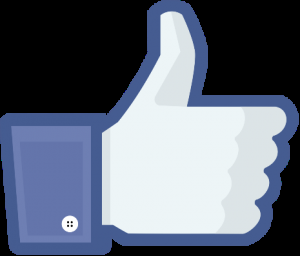 It's hard to believe that Facebook, the biggest giant of social media, has been around for 10 years now. Facebook has of course made a huge impact on the world as we know it.  I can't believe that 10 years ago, it was hard to keep in touch with friends that didn't live close by, and you didn't know every little detail about what's going on in everyone's lives.
While Facebook has opened some doors that aren't so great (think knowing more about your friends and family than you ever wanted to and how it may be hindering real communication) it has truly made the world a different place. What started out as a website for college students to meet and interact with each other has blossomed into a global conglomerate that boasts more than one billion active users. That's about 1/7th of the world's population. Hard to believe.
Some major events have happened for the social media giant in the last few years. In 2008, Facebook launched its first app for iPhone. Now, it has apps for every smartphone and tablet platform. In 2012, Facebook acquired Instagram. While this acquisition was somewhat controversial (some said that Facebook overpaid for the company, and some were concerned that Instagram would lose its individuality) it has certainly not seemed to slow the growth and immense popularity of Instagram.
In May of 2012, Facebook had its initial public offering of shares of the company. The company's debut was much-hyped and subsequently disappointing. Facebook's shares opened at the price of $38, steep for a fledgling offering. The shares then quickly lost half of their value. The company has been able to rebound, however, and stock prices now hover around the $60 mark.
As you may have noticed, Facebook did something for its users on its actual birthday. The developers of the network offered each user a customized video. The anniversary video includes your first profile picture, some of your most popular posts, and a smattering of other posts that you've made. The idea went over well with Facebook's user base – nearly everyone who is on my newsfeed has shared theirs.
So, happy birthday to Facebook. Anyone care to wager a guess about what the next 10 years will bring for the social media juggernaut?