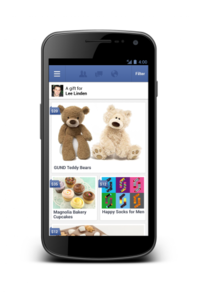 Facebook
has just
launched
a new service called the
Gifts
. As the name suggests, this service will provide a variety of gifts that can be delivered to the user's friends on Facebook. And unlike usual, this service does not send a gift in the form of a virtual but real.
Facebook has been holding more than 100 partners to realize this service. The service can be accessed via mobile devices requires credit card information such as e-commerce sites, which are used to purchase gifts.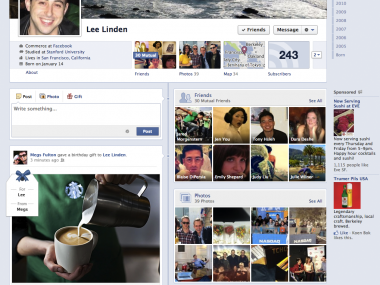 If the gift is chosen and ordered, the prize will be mailed to selected friends. This gift will arrive in a few days in a tangible form to the friend. To present this gift mobile applications already available on Android, via the mobile web, or PC and will soon appear on the iOS.
Not yet known whether Facebook opens opportunities for other partners to participate in this service.
origin source by AllThingsD