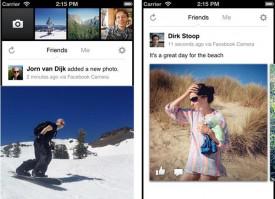 Only in about a month after announcing measures to acquire Instagram photo filter applications with a value of $ 1 billion ,
Facebook
has now released an
application for IOS
platform that looks even function is identical to the application Instagram.
Facebook Camera
, which has become available in the App Store for free, will have to be convinced that improved picture performance of existing similar features in Facebook applications. Like Instagram, posting photos of your friends will be displayed in a page that can feed discroll. 
You can also instantly upload lots of photos to Facebook. 
For comparison, the main application Facebook only allows you to upload a photo in one session. And like in Instagram, you can crop, rotate, and even apply filters to your photos. Interestingly, none of the existing filters on Facebook Camera developed by Instagram, in other words you will not find this type of filter is the same as in the application Instagram. Application of this camera is the second Facebook application dedicated to having previously also been released Messenger Facebook application. The idea of ​​the release of this application is quite interesting, because Facebook has many features, it might be better to make separate applications to provide a better experience to users.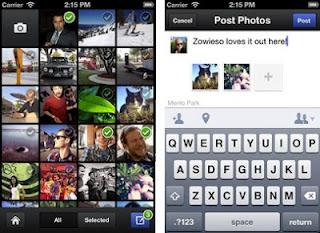 source