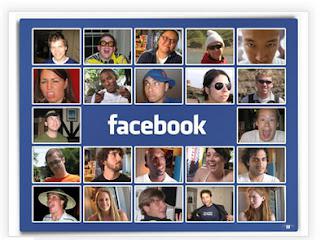 Some Facebook users have reported that they saw a picture of a new feature on Facebook is testing the Star Your Close Friends (star in a close friend). 
With this feature, Facebook users will more often see the update status of his companions.
Star Feature Your Close Friends can be used easily. 
There is an area that appears at the top of the news feed, entitled Do not Miss the Good Stuff. 
If the mouse pointer over the image is directed to a friend, an asterisk will be displayed, and if the image is clicked on the star will shine bright and the people become close friends. 
After that the friend status update will appear more frequently.
Facebook party say they're trying to help users customize the appearance of the displayed status. 
This feature has just been launched for some users to help them classify a close friend in a separate list.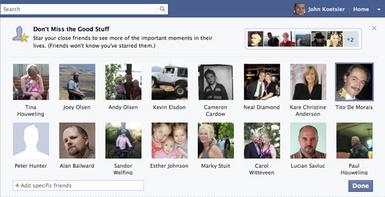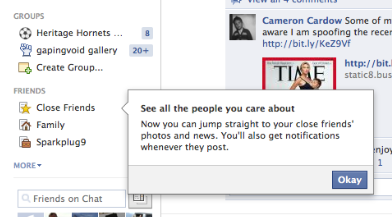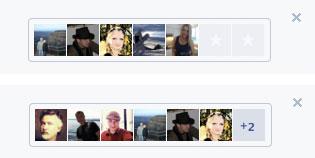 Facebook also provides a list of those users who are likely to be close friends, especially a lot of interaction with users. 
But it also remains close friends can be added by searching friends. 
By introducing this feature, the Facebook status to overcome two things that are not visible from the grouping of friends and close friends more easily because it will get into groups of Close Friends.
source