If your relation is not so strong, do not check your Facebook account without the knowledge of your spouse!
The reason: because Facebook makes him/her jealous, according to a survey of Anik Ferron, a doctoral student in psychology at the University of Quebec at Trois Rivieres , which assessed the impact of social networks, especially Facebook, on couples.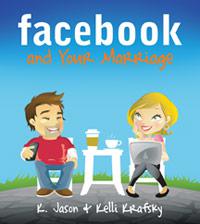 According to the survey, while nearly half of respondents (47%) feel jealous when their spouse browses the Internet.
And no fewer than four in 10 admitted they oversee on behalf of their partner.
It must be said that a third of survey respondents admitted to being unfaithful to the virtual level, reports the Journal de Montreal.