In the world of "bottom shelf whiskey" Ezra Brooks Bourbon is one of the key players. Supposedly sourced from Heaven Hill, this bourbon gets a charcoal filtering before bottling, which should not to be confused with the Lincoln County process which is done before the barrel. If it were still around, this would be comparable to the old Jim Beam Choice.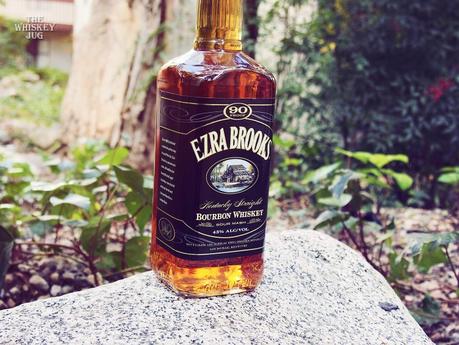 Owned by Luxco, everything bottled under the Ezra label is sourced. The Ezra Brooks Rye comes from MGP and the Old Ezra 7 Years Barrel Strength also supposedly comes from Heaven Hill who Luxco has a deep relationship with. Enough speculation, let's dig into this bargain bourbon whiskey review.
Ezra Brooks Bourbon Review: Details and Tasting Notes
It starts with genuine Kentucky sour mash. Then it's aged the old-fashioned way, charcoal filtered, and bottled at an honest 90 proof. That's straight-up authentic bourbon.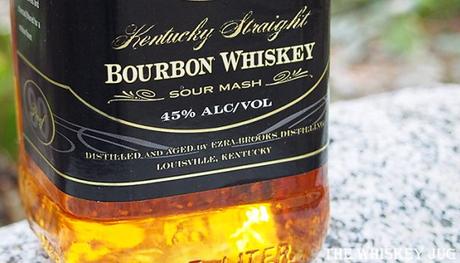 Details (price, mash bill, cask type, ABV, etc.)
Region: Kentucky, USA
Distiller: Heaven Hill (highly suspected)
Bottler: Lux Row Distillers (Luxco)
Mash Bill: 78% Corn, 12% Rye, 10% Malted Barley
Cask: New Charred Oak
Age: NAS (4+ years)
ABV: 45%
Price: $18
Tasting Notes
EYE
Caramel
NOSE
Oaky dark fruit, caramel, char, nuts, spice and some light herbal and cocoa notes.
PALATE
Nutty and a bit oaky with notes of dark fruit, spice and caramel with some touches of leather and vanilla.
FINISH
Medium -> Nuts, grain, caramel and spice.
BALANCE, BODY & FEEL
Decent balance, medium body and a tad oily.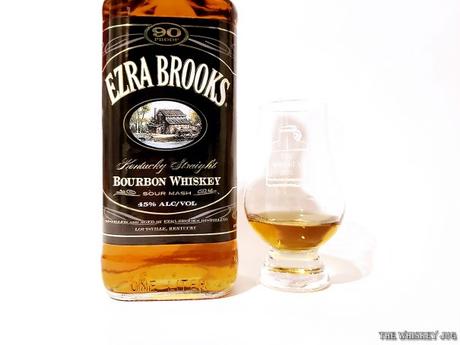 Ezra Brooks Bourbon Review: Overall and Score
Definitely among my favorite "bottom shelf bourbons". The aroma brings in plenty of dark fruit, sometimes coming through as dried blueberries, to compliment the slivers of oak; Palate is not as rich or deep as the aroma but still pleasant with more of a grain presence; Finish is a nice sweet fade. The oak presence increases as it opens.
Ezra Brooks Bourbon is a good standard bourbon. Nothing to hate on and nothing to celebrate about either. It delivers a satisfactory bourbon experience and somedays that's all you need to make you happy. And today, I'm happy.
SCORE: 83/100 (B)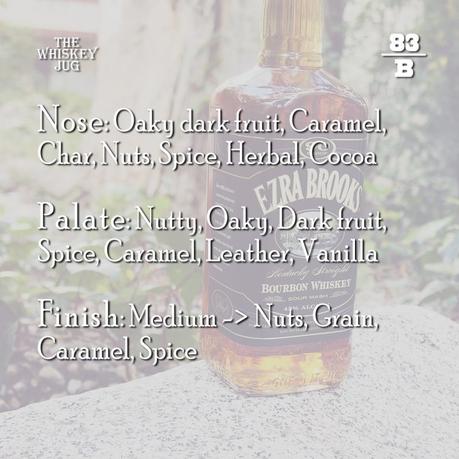 Ezra Brooks Bourbon Review
20
Nose -

83

Palate -

83

Finish -

83

Balance, Body & Feel -

83
83
Ezra Brooks Bourbon Review Summary
Ezra Brooks Bourbon is a good example of a standard bourbon and a solid baseline for quality bourbon.
Sending
User Review
0

(

0

votes)
Comments Rating
0

(

0

reviews)