Eyelet is the most sought after summer fabric: not only does it's breathable perforated design guarantee hot weather comfort, but the fabric itself adds the dash of feminine-chic to any silhouette. Now that it comes in varieties of colors, you are sure to find something that works. Plus it's affordability makes it all the more desirable. 
I would have loved a dress like this one in the eyelet fabric, but personally I think a skirt is rather versatile, and gives more outfit options. I had bought this skirt a while ago and if you notice my hair is longer than now and I am wearing a trench, which means the pics were taken when it was still cooler. I paired mine with a chambray blouse, which BTW is a must-have in every closet; it couples well with anything and everything. The two prints via the polka dot trench and heart-print pumps, were inadvertent, but they look great, without clashing.  
More styling tips

- For a day look wear a t-shirt, crop top or even a sleeveless tank with some wedges or flats and side-sling bag.  For a dressier look, throw on a fitted blouse, a blazer for the air-conditioning chill and a pair of dramatic heels with a fancy clutch, outfit options are unlimited.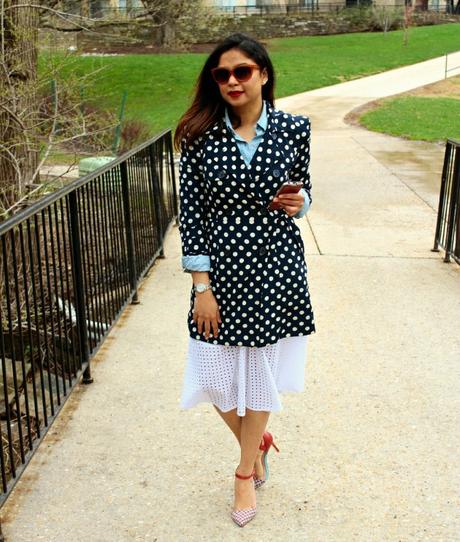 trench- Forever 21 ( similar )
chambray blouse- NY&Co. ( similar )
skirt- via Piperlime ( similar )
pumps- Shoedazzle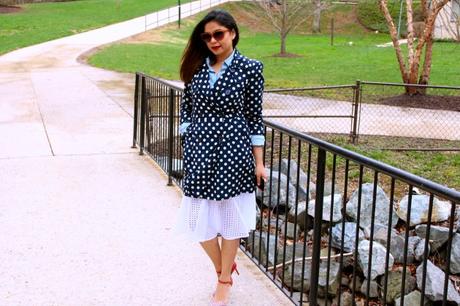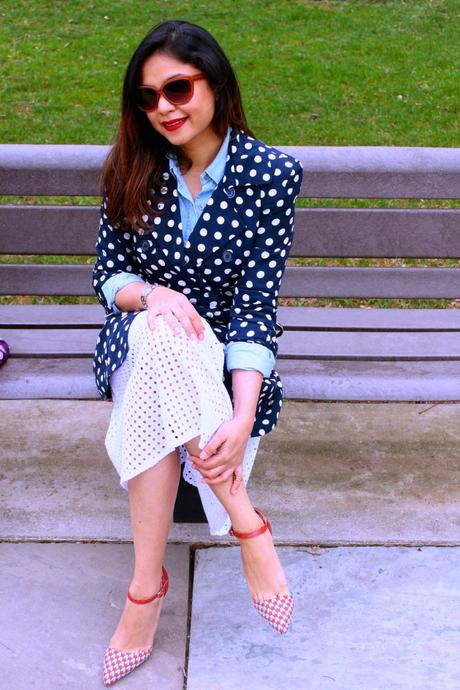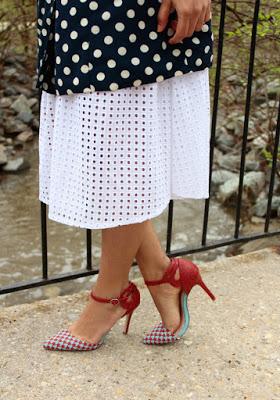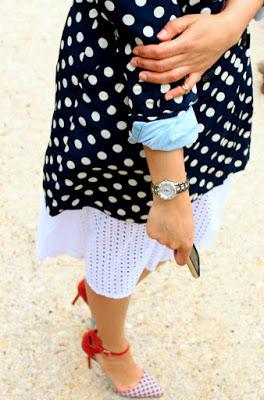 Did you get a chance to read my last post??? It's not too late, head here to see what happened on the blog yesterday.
Have a great day and thanks for stooping by.
XO