I don't know about you but once I know that something is discontinued it just makes me want to track it down and try it even more, especially when the product in question happens to be nail polish. Luckily enough the lovely Livia held a nail polish blog sale a couple of months ago and was offering 6 bottles of Eyeko nail polish for a just fiver so I felt like it was just meant to be and swiftly snapped them up. The seventh bottle in my collection is Rain which was a bargain bidding win from eBay. So all in all the shades in my collection are Coral, Nude, Lilac, Vintage, Rain, Indigo and Cosmic (as shown from L-R in the first picture).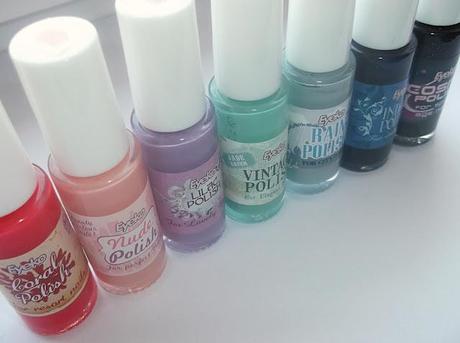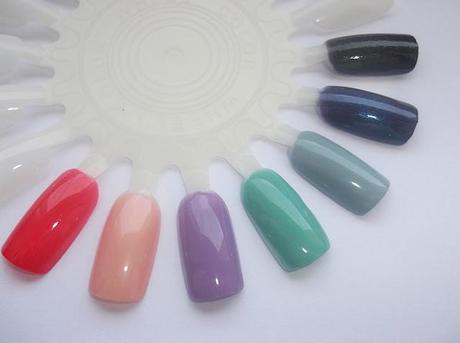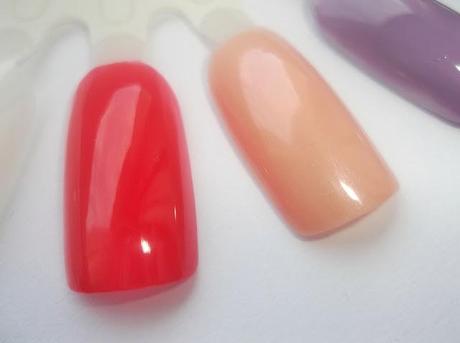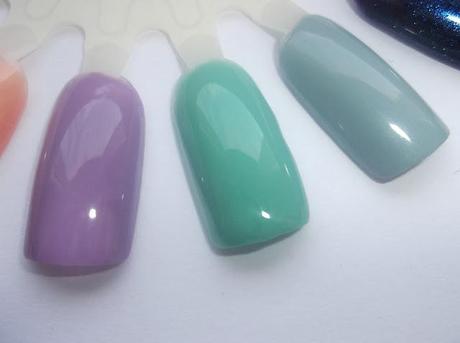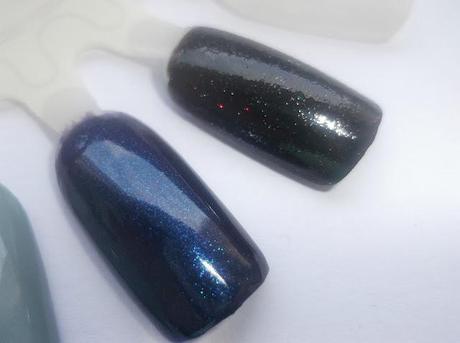 Swatches in order of appearance L-R: Coral, Nude, Lilac, Vintage, Rain, Indigo and Cosmic
After finally trying out Eyeko polishes I have to say that I really like the formula, application and finish of the shades that I own. The swatches above were photographed after 2 coats of each, and while flash was used (due to the gray sky outside) the overall colours and finishes of each polish have not been distorted in any way and are as true to form as my camera would allow. Close ups were taken to give the polish colours justice, in particular the glitter shades Indigo and Cosmic, and the slight iridescent shimmer featured in both Nude and Rain. Overall I'm very happy with the nail polishes from Eyeko and don't understand why they would be discontinued after being so popular and loved. If you have been searching for any of the Eyeko polishes I recommend that you keep your eyes peeled for blog sales and on eBay and hopefully you can find the shade that you are after! Have you tried any of the Eyeko nail polishes?