There are many benefits to Extending Dining Sets no matter what kind of dining room you have. With the extending table, there are pieces that can be adjusted making the table either larger or smaller according to what is the most suitable at the time. There are a variety of situations where these particular types of dining sets can be appropriate.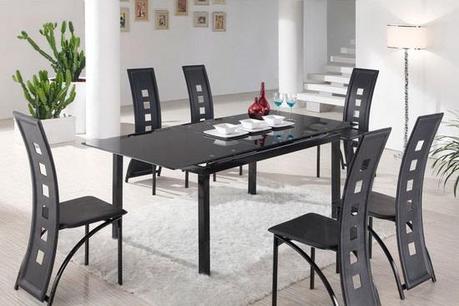 For example, if you have a small dining area but tend to need more table space for meals, you can easily extend the table only for meal time. After the meal is over, you can return it to the smaller size once again. Such a table is a nice option if you like to have guests or social events. Being able to have a large table is practical for these purposes. Making it smaller afterwards prevents the table from looking clumsy or too large for the area.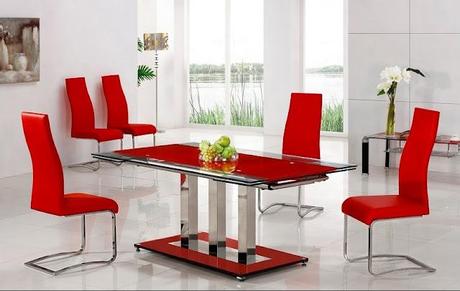 Even if you have a large dining room and the average sized table would look good, there may be occasions when more table space is required. With these extending dining sets, you have the options that you need whether it is more table space or less.
The style of the dining room may be a concern for you but there really is no need to be worried. There are a few factors to consider when looking at these sets: size, material, colour, style, and quality. When thinking about the size, take into account the smallest and the largest sizes of the table plus any in between that you can obtain. Compare it to the size of the room where it will be placed.
In terms of the materials, some last longer than others and some offer a different appearance than others. There are extending dining sets made from woods such as cherry, oak and pine. However, there are also those made from synthetic materials and chip board.
Colour and style in some ways go together. There are dining sets available in the natural color of the wood that is chosen. Some are stained or painted. Those that are made from synthetic materials can be found in almost every color imaginable. This means that no matter what color your dining room is, there is something to match.
The same rule applies for the style. There are plain extending dining sets while there are those that have the luxurious look. Simply choose the one that matches your room or your desired appearance of that room in the best way.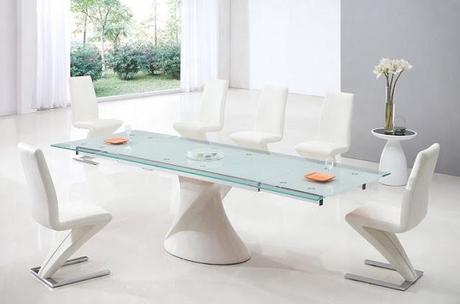 There is an extendable dining set on the market to suit any taste and need. You can purchase varying amounts of chairs or stools with the table therefore catering to any family size. These types of dining sets never go out of style simply because they are very practical and attractive. If you are making an investment on such a product, it is a wise choice to spend that money on something that gives you so many options. With these available options and such versatility, extending dining sets really are perfect for any dining room.