It's almost Valentine's Day! I can't believe we are already in February of 2018! Well, for folks who are still looking to buy a gift, scroll down and I've a few ideas for you. My gift suggestions are all about sharing nostalgic moments with the people you love.
Our smartphones and cameras do tempt us to take several snapshots of family trips and even daily activities. Selfies, and group snaps are filling the space in our devices. If you roll down your photo gallery, I bet you will find several pictures that you want to look over and over again! How would like these special photographs on walls, mugs or even pillows? Some of my affiliate partners specialize in creating such gifts and happy to share them with you.
Take a look at these custom made pillow, mug, tapestry and collages. Tell me, which one is your favorite? Will this get a wow from the special someone you love on this Valentine's Day? These gifts are not only fun to give also a lot of fun to create! And, these sites make it so easy to drag, drop and to move photos around. Check the links below and do leave me a comment.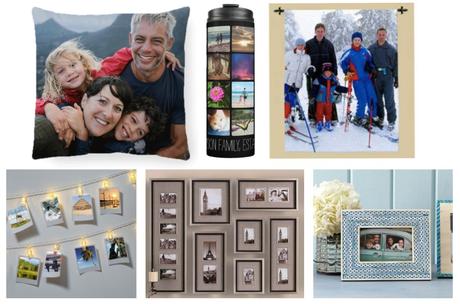 Photo Pillow, Thermal Tumbler, Custom Tapestry
String Lights , Photo Frame Collage in Antiqued Silver, Photo Frame