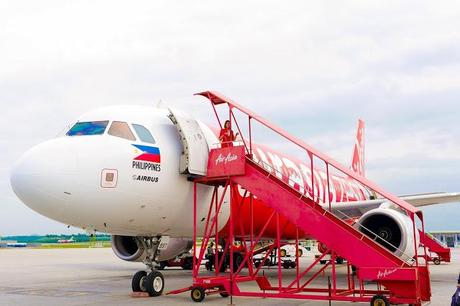 AirAsia Zest had their inaugural flight from Mactan Cebu International Airport to Kuala Lumpur last December 1. This is jointly organized by Tourism Malaysia and AirAsia Zest. I'm one of the fortunate few to have been invited  to experience it, along with other travel bloggers from Cebu. It was one of the best trip I ever had, despite the setbacks along the way. Setbacks that turned out to be one of our fun moments in Kuala Lumpur. From a rainy day tour, to a missed flight, and to looking for cheap shop to buy clothes for our friends who happen to have their baggage checked-in. It was the best trip ever indeed!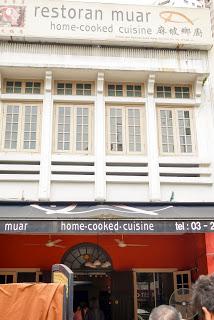 Muar Restaurant
Our flight left Cebu at 6AM and arrived in Kuala Lumpur around 9:40AM. We actually arrived a few minutes ahead of our expected time of arrival, which is great. And the weather seemed to be in our favor. After the photo ops with our Captain and cabin crew, we headed directly to Kuala Lumpur which is an hour bus ride from KL International Airport. Our tour guide brought us to Muar Restaurant for our Lunch. A must visit restaurant if you're in KL. They served Peranakan or Nyonya cuisine, a combination of Chinese and Malay cuisine. It was my first time to try this kind of food, and I found some interesting dishes there.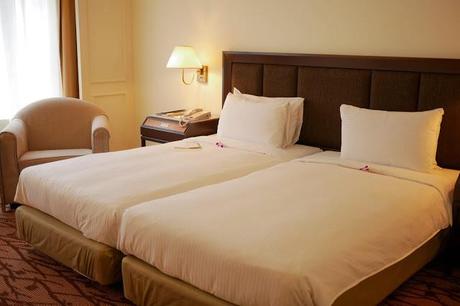 Hotel Istana
We went directly to Hotel Istana after lunch to rest, and get ready for our next activity. Hotel Istana is a five star hotel located in the heart of the Golden triangle business district of modern Kuala Lumpur. Petronas Twin Tower, Pavilion, and Jalan Alor are few of the places that can be visited by foot from the hotel.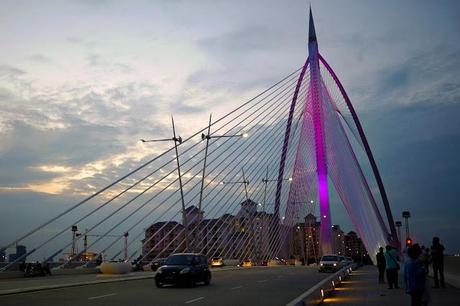 Seri Wawasan Bridge
Around 6PM, we were picked up by our bus for our dinner at Putrajaya Shangri-la. We had a quick stop at the Seri Wawasan Bridge and Putra Square on our way to Shangri-la. I enjoyed looking at the kids playing around Putra Square. Some kids were riding their bike and running around, while their parents kept watch.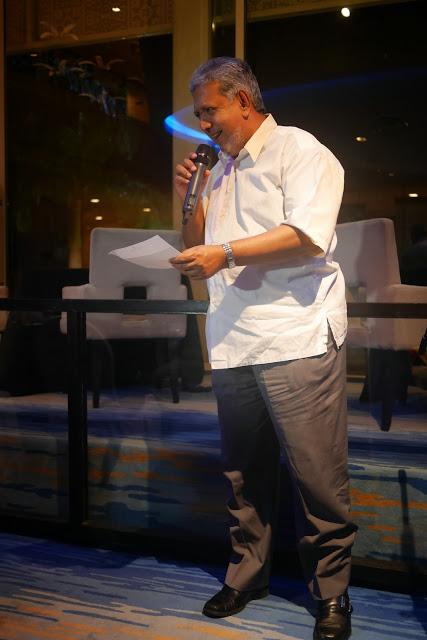 We had our welcome dinner at Putrajaya Shangri-la with Malaysian Tourism Director General Dato-Mirza Mohammad. We were glad to have met the man behind "Malaysia, Truly Asia" who made a speech in front of us.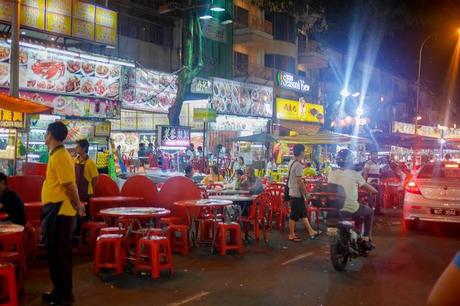 After the fancy dinner at Putrajaya Shangri-la, we went back to the hotel and tread our way to Jalan Alor which is just a few blocks away. This is one of the things I was looking forward to on my trip to KL.
Melo of Out of Town Blog
bought us some milk tea and had us tried their local food. It was a great experience, and a must try when you're in KL.
This is my first international flight, and I'm happy to have shared this experience with
AirAsia Zest
, which launched their first flight to KL, and Malaysia truly Asia who had done so much to make our stay in Kuala Lumpur so memorable.
To be continued......
This trip was made possible by AirAsia Zest - The Right Way to fly and Tourism Malaysia - Visit Malaysia 2014. AirAsia Zest now flies to Kuala Lumpur Malaysia from Cebu Mactan International Airport. Visit www.airasia.com for flight schedules, promos and online flight reservation. Follow them on Facebook and Twitter.