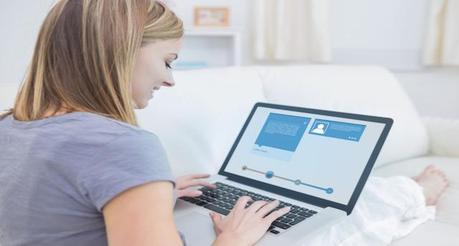 January 15, 2015
0

Email This Post

Print This Post
Exploring Dark Posts On Facebook
By now, most marketers are familiar with paid search ads, also known as pay per click (PPC). And you've probably heard of sponsored posts and promoted Tweets.  We've also written previously about new ways to search Facebook using their Graph Search tool. But technology keeps changing and there are always new twists to marketing.
The latest and greatest gift to targeted search marketing is something from the dark side: Facebook "Dark Posts."
Dark Posts are different from Facebook Ads because they are posts that otherwise remain unpublished (thus "dark"). This means they can't be seen in your general timeline. They only show up as "sponsored" content in the news feed of your target audience.
Why Run A Dark Post?
Duct Tape Marketing author John Jantsch explains it like this:
"Imagine you sell four products and these products appeal to slightly different audiences and you're not really sure of the most appealing call to action for each.
You want to advertise all of these products on Facebook and you've heard that news feed-type sponsored posts are the best way to go. …
Traditionally, the only way to advertise those four products in the news stream was to create four status-update kinds of ads and then refine your targeting to get the ad seen by the right audience.
But here's the catch – all four of those ads just ran in your page's stream and now that audience you've worked long and hard to build by sharing useful and engaging stuff is unliking as fast as they can. Your stream seems full of nothing but ads!"
Facebook Dark Posts solve the problem of advertisers appearing too spammy. Marketers can reach specific audiences by making a Dark Post visible to only that targeted group, rather than hitting all fans who follow the company's Facebook page.
In her tutorial on creating Dark Posts, Marie Page of Smart Insights explains the appeal of Dark Posts versus traditional Facebook Ads: "Dark Posts help keep my marketing messages off of my timeline and in the newsfeeds of those who I want to see them. This is the difference between creating a Facebook Dark Post or using Facebook Ads to promote a post that already exists in my timeline."
Page urges marketers to consider the types of messages they're sharing and how they can keep them off their general public timeline of the company Facebook page and focus more on the appropriate audience for each message.