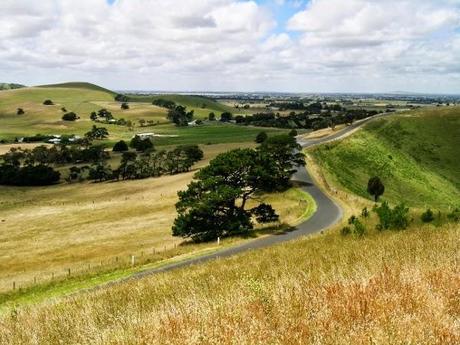 Australia offers no shortage of scenic drives, but one of the most enchanting is the Victoria Heritage Trail. Learn more about the country's gold mining past, sample organic wines, and even take a detour to go skiing on this peaceful journey through the Victorian countryside. The path runs from the town of Ballarat to Alexandra, but many visitors choose to venture on to Mount Buller with its pristine ski fields and panoramic views of the lush valleys below. The following are a few of the top sights to enjoy on a three-day drive. (Photo "Country Road" by eastop)
Ballarat to Avoca
The first leg of the journey begins in the historic town of Ballarat, which is Victoria's largest inland city. It enjoyed an era of prosperity during the gold rush of the 1850s and 1860s and many of the town's architecture dates back to this time. It's worth taking your time to stroll around the city center and enjoy the sights, including the living museum at Sovereign Hill. Here you can get some idea of what Ballarat was like in its early days when the gold rush began. From here, you can get your car serviced before you hit the road. Be sure to change your oil and any filters as you stock up on supplies. Changing your tires may also be necessary, which you can read more about here. The route to Avoca is part of the Pyrenees Wine Region, dotted with dozens of high quality wineries. Don't miss the chance to sample the local cabernet sauvignon, which is the area's specialty.
Avoca to Bendigo
Start your second morning in Avoca, where you can tour the Avoca Historic Walk and learn more about the area's history. Drive through the picturesque towns near Avoca, including the well-preserved architecture in Maldon and Maryborough. Drive on to the next stopping point of Bendigo, another major destination for gold rush heritage. You can take a tour of the Central Deborah Gold Mine, visit the Bendigo Art Gallery, and take a ride on the Talking Tram to learn more about the city's illustrious past. (Photo "Vineyard" by timobalk)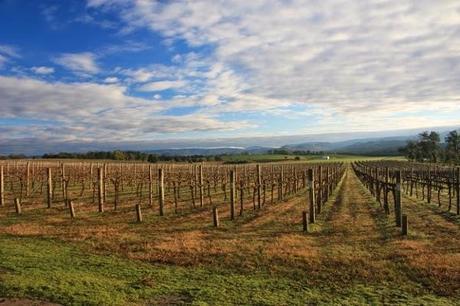 Bendigo to Alexandra (and beyond)
As you drive on the third day from Bendigo to Alexandra, you'll pass through another wine region, Heathcote. This area is well-known for its Shiraz and welcoming cellar doors. Another stopping point on this leg of the journey is the RAAC Memorial and Army Tank Museum in Seymour, as well as the white water rapids near Nagambie. One of the highlights of the Heritage Path is its ending point, the small town of Alexandra. Here you'll find the Timber Tramway and Museum, but the town also serves as a good central point for further exploration. Whether you want to go swimming in Lake Eildon or skiing up at Mount Buller, you can enjoy the mountainous countryside of inland Victoria which is worlds away from Australia's beaches.
This unique road trip provides a good starting tour of Victoria's historic gold rush, while allowing you to enjoy all the sights of the scenic countryside at the same time.