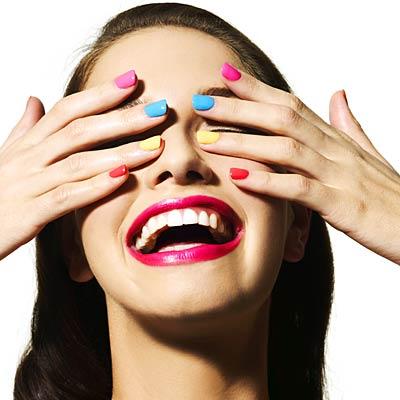 Every woman wants to look gorgeous irrespective of age factor. I believe that every woman knows how to look beautiful with all kinds of cosmetics available in markets today. But sometimes, we end up buying expensive beauty products, and do not know what to do with it. Therefore, here are some expert beauty tips which all the women in the world must know and be beautiful forever.
The first thing you do to keep your skin clean and glowing is the use of skin cleanser. But you must be careful while using the cleansers. Sometimes, the strong skin cleansers irritate the skin and make them look dry. Therefore, you must go for mild skin cleaners which cleanse your face and do not harm your skin texture. The best tip is to use cleaners which do not have detergents, strong fragrances, or alcohol.
After cleansing you use the exfoliation in order to open up the skin pores and this will help the creams to absorb in your skin and get a glowing effect. If you are getting acne regularly then you must consult skin specialist before using the exfoliation cream.
After that you can use creams with vitamin A o anti-aging creams, which will decrease the acne formation and also improve the skin quality. It will lessen the lines on your face, and the face will get a younger and glowing look.
You must have a habit of scrubbing your skin, not every day, but regularly. This keeps your skin clean and glowing. You can do regular facials at home or get nice spa treatments every now and then. This gives your skin a new relaxing and vibrant look. When you get facials or scrub your face, you must make sure that you are including neck and back regions so that they all look equally glowing. Along with the face, you can also have a body scrub, which will help your body to relax and feel nice.
You must keep your hair clean and well hydrated. You must keep on upgrading your hair products if you still have dandruff problems. When you condition your hair, the conditioner should not touch the roots of your hair, which has natural conditioning agent.
There are few tips in order to give a whole new look with the help of makeup:
When you use concealer on your face, you must use it correctly on cheekbones, forehead, and nose sides. This will give your face a slimmer look.
When you apply eyeliner, you must tilt it and make sure you are applying it on corners of your eyes also.
Choose your eye shadow depending on the kind of eye color you have.
Pastel colored nail paints are the best ones as they go with all kinds of skin tones.
If you are wearing glasses, then you can choose lip sticks with bright colors.
Along with makeup and creams that you use, one more important factor that affects your beauty is the kind of food you eat. You must eat fruits more for glowing and healthy skin. You must avoid the oily and stale foods. You must have a well-planned and organized schedule to get glowing face and slimmer body.