Experience: Tree Planting with the David Suzuki Foundation by Celeste Ramos | Insider's Toronto - Toronto Travel Guide | Canada Travel Services
I received a rather fascinating email a few weeks ago, inviting me along to what promised to be one of the most cathartic and inspiring experiences of my life. The David Suzuki Foundation has got in touch to ask me and a few others to come together to help replant trees in the Rouge River Watershed, Canada's first urban national park. Of course I couldn't pass this opportunity up, so I gathered up a few friends, pulled on my gumboots and got green!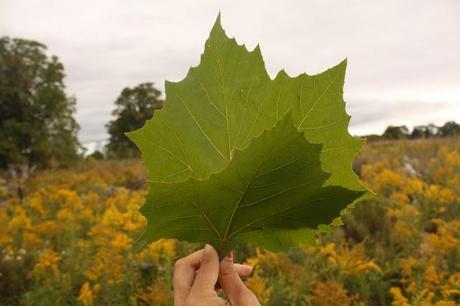 We arrived around 9am and were soon welcomed by the friendly staff of Friends of the Rouge Watershed (FRW), who have partnered with the David Suzuki Foundation on this very special effort.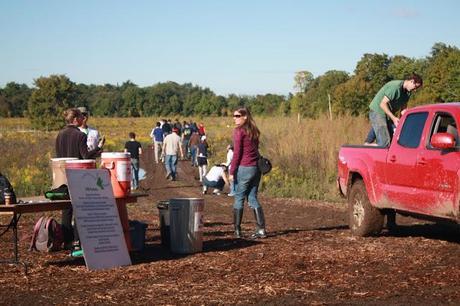 We were soon all gathered up and asked to pick up a bucket of mulch and shovel each. With tools in hand, a very knowledgeable man named Jim went through the steps of correctly planting a tree so that it would flourish. He told us the name of each tree we were to plant that day, along with details on how large they would eventually grow to be and what animals will eventually call it home. It was fascinating and really made the whole experience feel more personal – it has even made me want to go back and keep an eye on how my trees will progress throughout the years!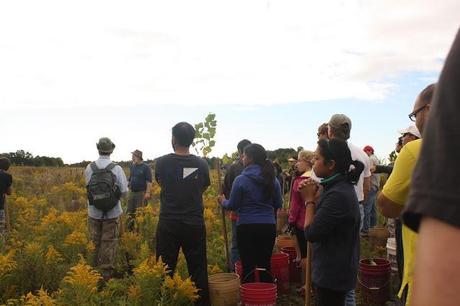 Although we all knew we were taking part in something that would be hugely important to the environment and future Canadians, the whole experience was incredibly lighthearted. Everyone was having a great time and enjoying each others' company as we worked to create a legacy for the land. Before we knew it, we had planted 330 trees: all in the space of just two hours!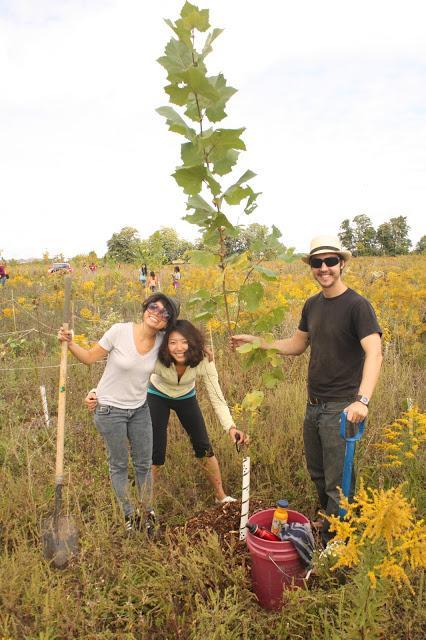 None of it felt like work, but it was amazing to know that we were taking part in a much larger reforestation project. The small saplings we were planting will one day make the park leafy and green again, ensuring that there is a beautiful place tucked in the city for future generations to enjoy. We all sat and ate our lunches after a hard job well done and I spent a few minutes imagining the whole area covered in our trees.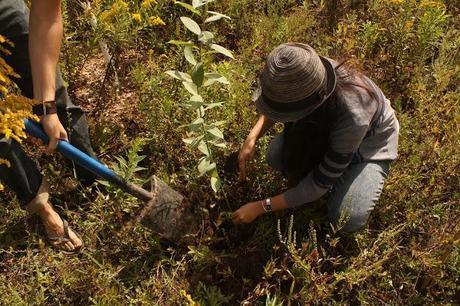 Once we'd eaten, we packed up and Jim took us all on a tour of the area. He told us about the different species of tree, from walnut to maple and goldenrods, all around us, going into great detail about their history in the park and the background of the park itself.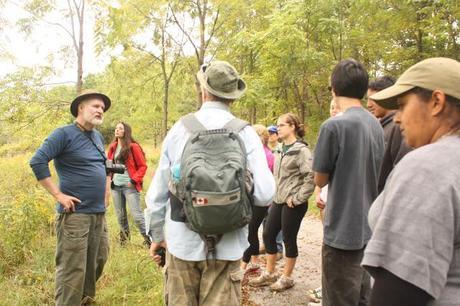 We also had the delight of being taken to see a finished project that they undertook 8 years ago, which had once been barren and empty farmland but was now a beautiful wetland that was home to hundreds of Canadian geese.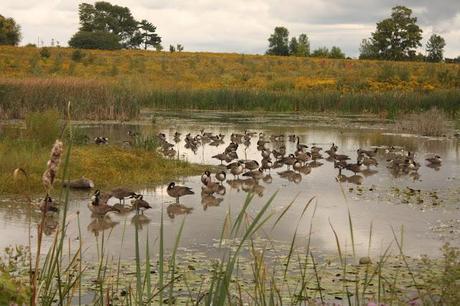 It was a lovely day: cool enough to work, but warm enough that it didn't feel like work at all. Spending all day in the midst of nature, breathing in fresh air and enjoying the sun on our backs sounds like a day well spent in itself, but knowing we were giving back to the world and being a part of something big made the day so much more special.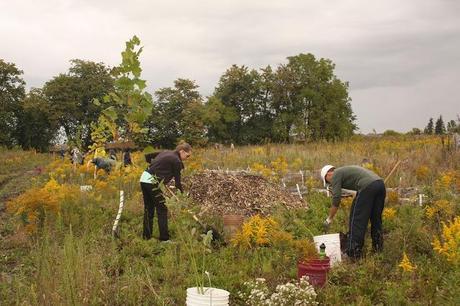 I really enjoyed the experience of working with the David Suzuki Foundation and Friends of the Rouge Watershed and fully intend to revisit my trees in a few years to see how big a difference our few hours of work has made to this little corner of the world. I might even bring another lunch!
Event: Tree Planting at The Rouge National Park with the David Suzuki Foundation
Where: The Rouge National Park
When: Spring and Fall (See the Friends of the Rouge Watershed website for schedules)
Cost: Volunteer
Public Transport: Subway to Scarborough Centre, Bus 002A
Web: David Suzuki Foundation
Friends of the Rouge Watershed