I decided it was time for a little bit of greenery in the bedroom since we seem to have a least a little bit everywhere else. We like to keep things inside the apartment cat-friendly as our fat-cat LOVES to try and eat everything green we have indoors. So when Jay and I were out an about a couple of weekends ago and found a nice big packet of cat grass seeds we felt like we scored.
Green. Cat-friendly. Easy to grow. Fast-growing. Perfect!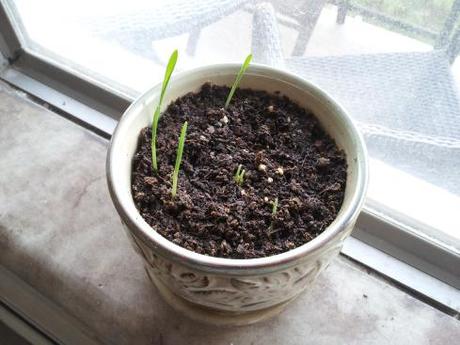 One of the pots of cat grass – less than a week later!