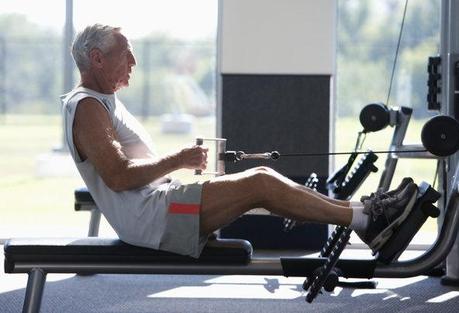 Exercises after Heart Surgery
Recovery after heart surgery depends on a lot of factors. Enough sleep and healthy food are very necessary. But at the same time, exercise is also important. Just sitting down after surgery, will not help you recover your heart and it may cause problems. If you start exercising within few days after heart surgery, it will help you to heal soon and you will become more active. Your heart will work more efficiently after workout. The heart muscles become stronger and the cholesterol and blood pressure level remains low, after regular exercise.
Before you start the exercises after surgery, consult your doctor. He will suggest you the right set of exercises, which you can do. First, check your heart rate and blood pressure when you walk, so that you come to know how the body responds. It is very important to make sure that the exercises you want to do are safe for you. It is not necessary to do hard exercises. Instead, you can do simple household activities like gardening, shopping, cooking, laundry, etc. Such activities will help keep yourself engaged and active.
These are some exercises you can start with, after heart surgery
Walking-It is a great exercise. Start with a short walk, then you can increase the distance. If you feel better, try to walk more or instead of straight road, try to walk up the slope. You can take rest in between. Remember, slow and steady. Do not stretch yourself.
Aerobic-Do the aerobic exercises like jogging, walking, swimming 4 to 5 times in a week. There are many benefits of the aerobic, which include blood flow improvement.
Treadmill-It is an ideal exercise. But avoid sit ups after a few weeks of surgery.Below are some simple exercises you can do, if you are not comfortable with walking.
Marching-Do the marching on the spot.
Heel raises-Raise the body on the toes and then lower down.
Step ups-Perform this exercise on the steps. Place the one foot on the step. Then step up the other leg, so that both legs are on the same step. After that, step down. Repeat it for 30 seconds.
Arm movements-Raise the arms with breathing in. Then stretch up the arms towards the ceiling. Lower the arms with breathing out.
Things to remember while exercising-Make sure to stretch for 5 minutes before you start exercising, as stretching helps to warm up the heart and muscles. Also, cool down your body after the exercise. Do not forget to take breaks, during exercises. Do simple exercises in the first few weeks, which help your shoulder joints, neck and chest to become more flexible. If you feel chest pain, then immediately stop the exercises and consult the doctor if it persists for more time. Do not forget cool down exercises.
Physical activities keep you well and fit, and help to avoid future heart problems. Regular exercising, has many benefits, such as it recovers your heart, builds up the fitness, lowers the blood pressure and cholesterol, increases the stamina and boost your mood. You will gain energy and you will feel better after doing exercises.