The furniture style prevalent during the '70s was mostly about bold colours and patterns, with extensive usage of shades like purple, yellow, orange and brown. Wood was extremely popular, particularly teak and pine, and became a common preference of some popular brands of British vintage furniture. As the decade progressed, the hues became darker along with increasing popularity of the two wood types as well as other materials like steel. As such, the stylistic ethics existing among reputed furniture makers underwent a renaissance, which gave birth to some really iconic chairs that enjoy a celebratory status even to this day.
Let's have a look at some of those exemplary chairs straight from the '70s:
Ercol Dining Chair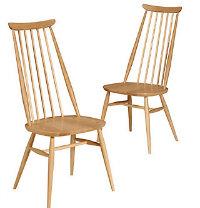 This is perhaps the most popular seating made in the '70s, and some people still own it as rare antique pieces. It represents beauty, function and the absolute best of British design, bringing together elegant style, master craftsmanship and finest materials. There are also many notable firms such as Corwell, that provide ercol restoration services for this dining chair.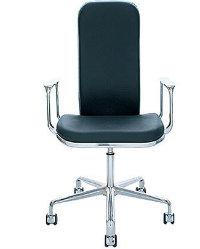 SupportoManufactured in 1979, the Supporto was originally designed by Fred Scott using leather, foam and aluminum to compete with the aluminum office furniture group owned by Ray & Charles Eames. At that time, Supporto became the most influential office seating all over the world. This was largely due to the fact that it offered more comfort and support without restricting free movement.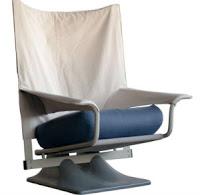 AEO
In the year 1973, the fibreglass reinforced polyamide and lacquered steel AEO chair was unveiled by Paolo Deganello. It is comfortable and lightweight, and available nowadays in either leather or fabric upholstery. It can also be collapsed when not in use and consists of distinct parts relating to the function. It is preferred mainly because it encapsulates the liberal idea of breaking social and grain norms.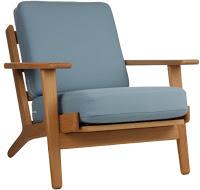 Armchair 4794
This one is an expanded rigid chair designed out of polyurethane in 1975. It was created by designer Gae Aulenti who wanted to work with various materials. She softened plastic materials for crafting a curvaceous and gentle form. In other words, she adopted a unified approach for designing the Armchair 4974.

Omkstak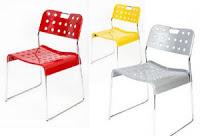 Designed and launched in 1971 by Rodney Kinsman, the Omkstak went on to become one of the most commonly used chairs during the '70s. It comprised a pressed seating and back that were made from steel and attached to a tubular frame. The design was extremely durable and strong, and combined simplicity, functionality and precision. That's why, the piece of furniture has survived the tests of time and become a design icon.