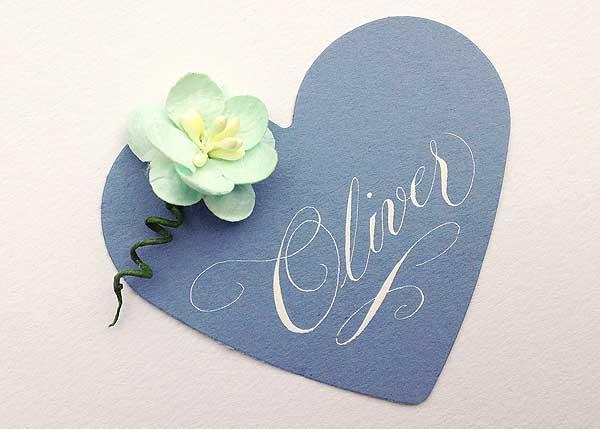 Photo credit Calligraphy-for-Weddings.com
I spent a big part of this week adding my full col­lec­tion of wed­ding heart tags to my Etsy shop — I think there were about 80 pho­tos to take, upload and describe on Wednes­day! (And all that lovely sun­shine beck­on­ing from the other side of my laptop…)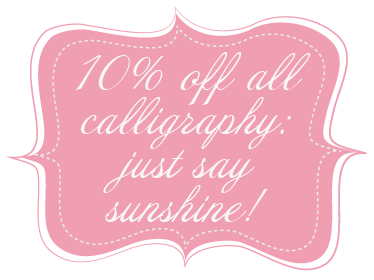 My online shop is now fully stocked and brides and grooms around the world* can buy place name hearts in every color under the sun! Read­ers of the Eng­lish Wed­ding Blog, being more attrac­tive, clever and nicer peo­ple than every­one else, can also claim a 10% dis­count on every order over £50. Woohoo!
*I shipped my first cal­lig­ra­phy tags to Aus­tralia this spring! Happy days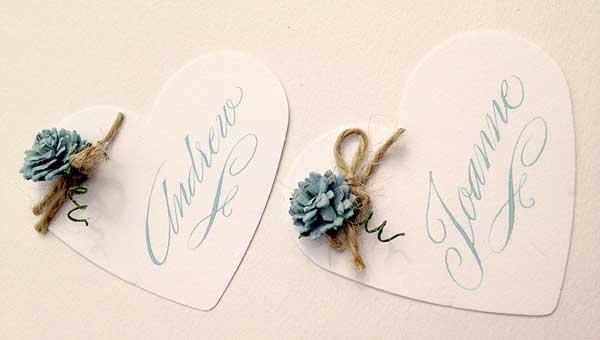 Photo credit Calligraphy-for-Weddings.com
You can use your heart tags as place names or to cre­ate an escort card dis­play — it's quick and sim­ple to add table num­bers or names to the reverse. They're cus­tomis­able too — choose your card color and flower type, and order as many cards as you'd like. They'll be ready for you in a cou­ple of weeks!
If your wed­ding isn't for a lit­tle while then watch out for new offer codes com­ing up in July — this one is valid until the 30th of June 2013.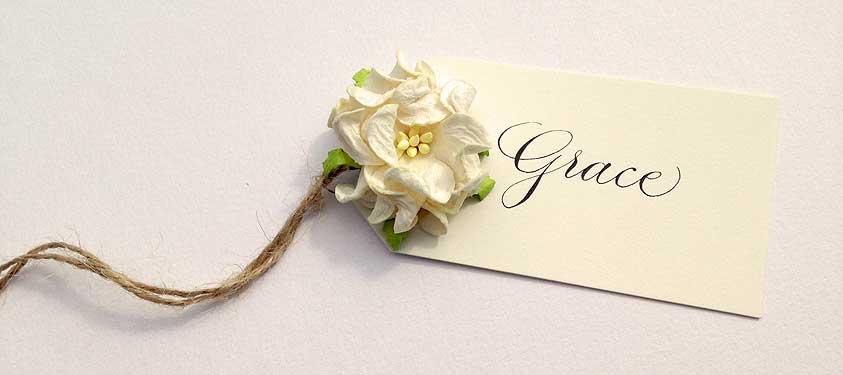 Photo credit Calligraphy-for-Weddings.com
To claim your dis­count head over to www.etsy.com/uk/shop/Calligraphystore and remem­ber to enter the code 'sun­shine' at the checkout!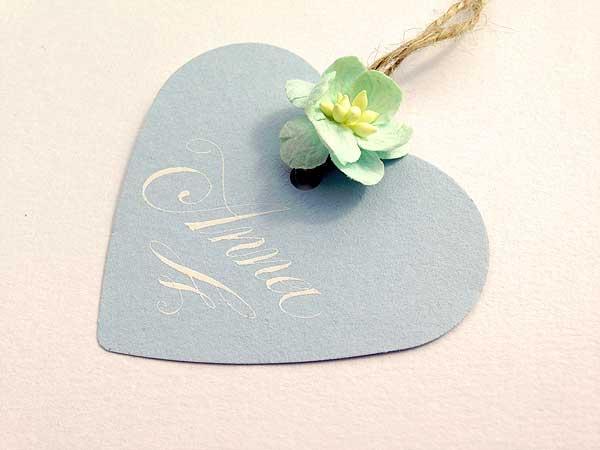 Photo credit Calligraphy-for-Weddings.com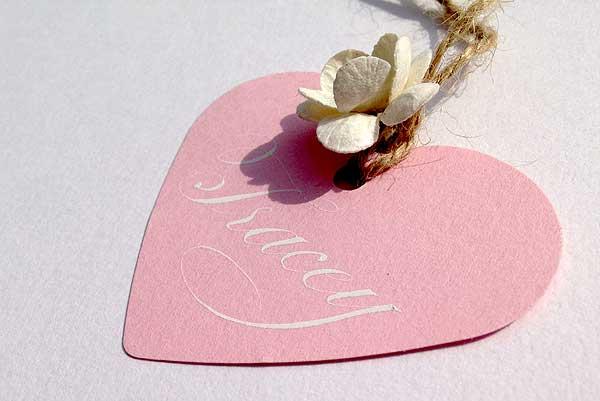 Photo credit Calligraphy-for-Weddings.com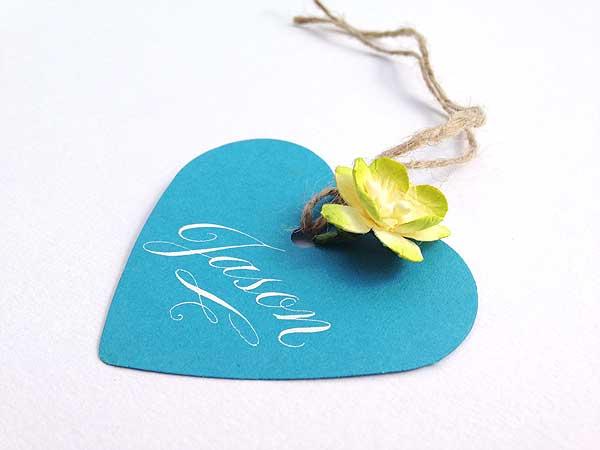 Photo credit Calligraphy-for-Weddings.com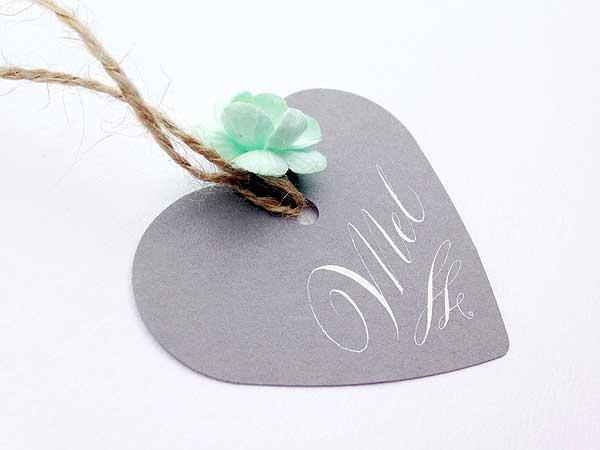 Photo credit Calligraphy-for-Weddings.com