Did ya miss me?

Probably not, I really wasn't gone long, but I was M.I.A. pretty much from My Girly Parts, MGP Twitter, and MGP Facebook Page.
Why?
Because I got caught up in a Blog Challenge. A Pet Blog Challenge as a matter of fact. It's been off the hook since the posts went LIVE on the 10th. You can check out my post if you'd like, Pet Blogger Challenge 2013!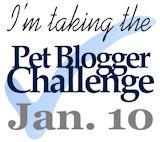 Doing the challenge, I have met up with so many pet bloggers, beautiful furbabies, and learned quite a few things about blogging. There are over 100 blog links ups now so I've been spending time visiting the blogs, commenting and subscribing, then trying to keep up with my own Comments on my blog. Shew! It's been exhausting!
So enough about Pibbles & Me, btw, you have to know now that I am obsessive about my pit bull, Titan. He truly is my world. Now onto some news with My Girly Parts………..
If you have noticed it yet, take a gander about my nav bar about. Do you see it? Featured Guests? I had so much fun having Featured Guest on Pibbles & Me, I decided I'd love to try it on My Girly Parts.
Being a Featured Guests benefits not only the blog host but the featured guest as well! It brings, hopefully, a different perspective to the hosts blog. It can also generate a lot of traffic to the featured guests blog.
I have featured on other blogger's blogs and have been surprised by some and a tad disappointed by others. I've featured on more "technical" blogs and have had to step "outside the box" and do a techy blog. Although, I was apprehensive about doing it, I did them, with a lil coaching from the host.

The topics I chose 
challenged
me because
It wasn't my normal pit bull or hormonally girly post
I know some tech things but the hosts blogs are superior tech and I wasn't sure I'd "measure up"
But overall, the experience was fun and exciting!
So…… that said, My Girly Parts is now seeking a few Featured Guests. What do you have to do? Well read about it right here….. How To Be a Feature Guest on My Girly Parts. Any questions, please feel free to contact me via the form on the Featured Guest page.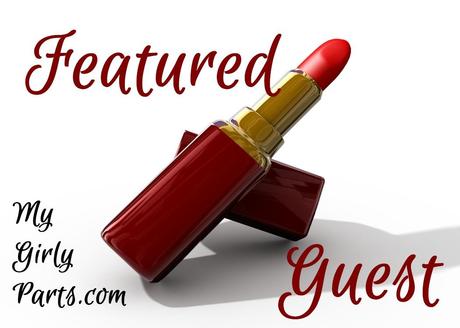 I've also had a difficult time keeping up with two (2) Twitters. Maybe it's because I've been preoccupied with the Pet Blogger Challenge, I've been disconnected from all networks pretty much. However, I am contemplating letting a Twitter go and of course, it would be the @MyGrlyPrts if I do decide to ax it…. but I'll definitely let you know if and when I decide to do it so you can follow me @PibblesNMe.
Anywho……………it's Friday night! The weekend has arrived! The NFL Playoffs are ongoing this weekend! And it's suppose to be in the 60′s, almost 70′s here! Ack! Some wild winter!
Ok………………..that's it ya'll. Thanks as always for reading, commenting, and support My Girly Parts! Ya'll rock!