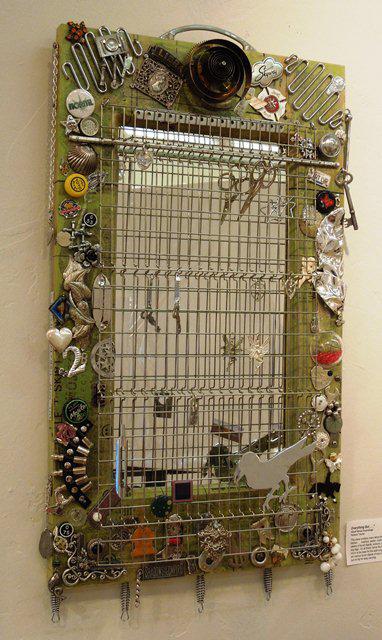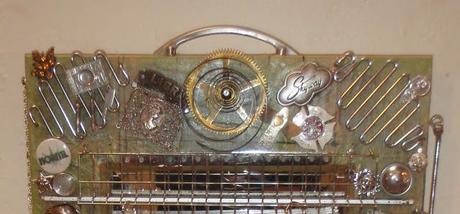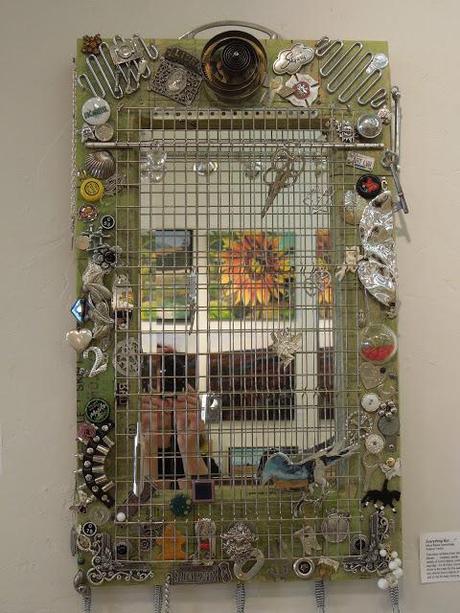 "Everything But . . ."
This piece contains many items that could be found in the kitchen . . . mashers, peeler, cooling rack, corn cob holders . . . it is also embellished with a variety of other found objects, such as scissors, clock parts, bling, even a a crucifix and dog tags - it's all there, hence the title. 
A wood framed, beveled edge mirror is the base for this wall-hung assemblage. The cooling rack on the front is attached in such a way to allow for cleaning the mirror,  a vintage silver drawer pull on top for easy carrying.
ps: these mirrors are very difficult to photograph, especially for an amateur like myself . . . .  but if you can zoom in on the image, you will be able to look at the detail.  I am sure it will delight. (yes that is me reflected in the mirror in the last image).