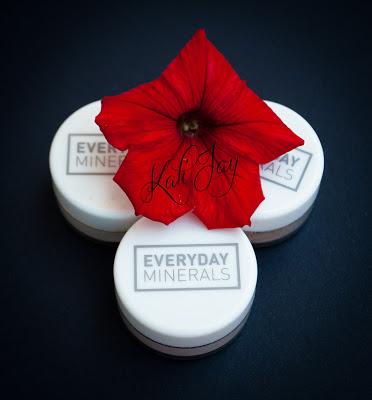 My first
Everyday Minerals
' concealer was Aussie Perk Me Up, I liked the effect and went for two others, here we go! :D 
Aussie Perk Me Up is not a real concealer actually, I'd define it a great under-eye illuminator. It is a pearly light cream shade, ideal to illuminate fair to light skin tones, I wouldn't recommend it to darker ones because it could give an ashy result. I also recommend not to use it directly on the under-eye circle because it won't hide it and moreover will again give a greysh effect, not so healthy right? 
Then I decided to get the best seller Multi-tasking concealer, and here I got the disappointment. It is a great concealer, but the shade is too neutral for my warm fair skintone. It 
is just not for me, or I might use it to cover circles and then apply a yellowish powder to balance, but this is too hard work! :D ...So you might love it if you have a light skintone, with pink or neutral undertones, in that case go for it! 
My latest new entry is the Carnauba Concealer in 'fair', yes this is my man! The shade is perfect and it doesn't dry out my-already-dry skin around the eyes. I'd say the quality is also slightly better than the one of his brother multi-tasking, because it adheres better to the skin and lasts longer (surely thanks to the adding of carnauba wax to the formula). 
Ah I almost forgot I also purchased Sunlight Colour Corrector, but I've not used it yet, so stay tuned! ;) 

Here you have the swatches: 
1: Aussie Perk Me Up. 
2: Fair Carnauba Concealer. 
3: Multi-tasking Concealer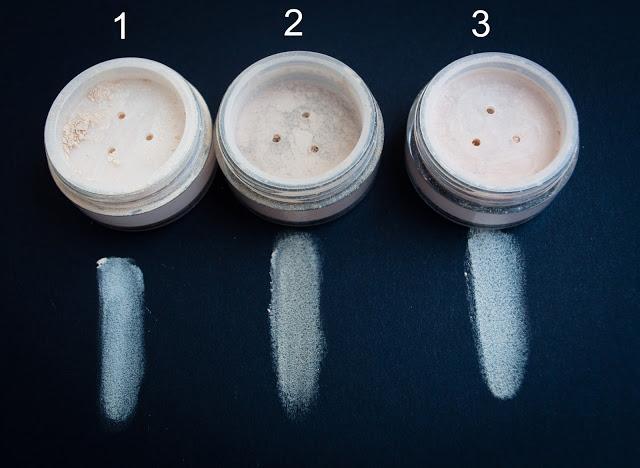 Photo with no direct light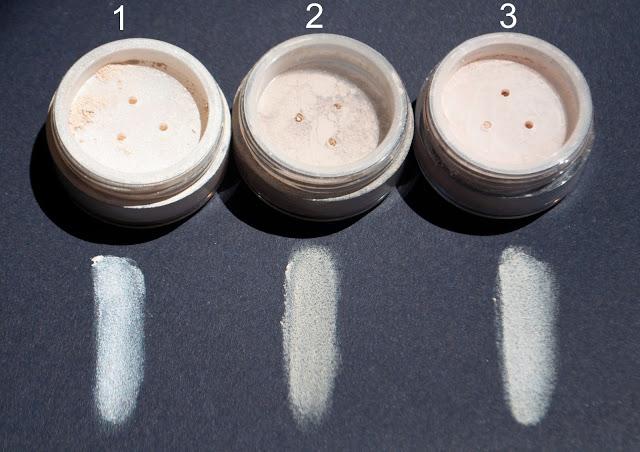 Photo with sunlight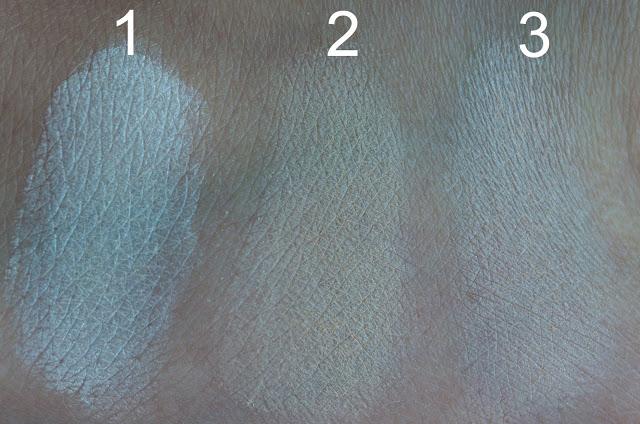 Swatches with no direct light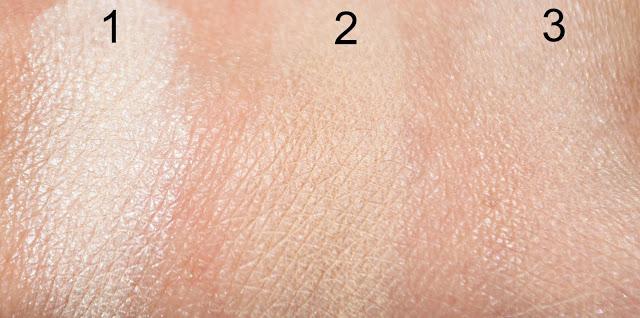 Swatches with sunlight