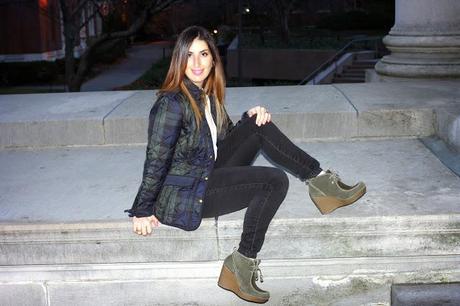 Every year, right around this time I start to get just a little more British. 
As soon as there's the slightest chill in the air, I begin binge-watching BBC series on Netflix (current vibes: Call the Midwife - too good!!), fantasizing about the annual Thanksgiving fox hunt my family and I tailgate in Pennsylvania (no animals harmed, don't worry!), and drinking a lot more tea. So, my introduction to Joules could not have come at a better time! 
The UK outfitters have been around for nearly three decades, crafting clothing ranges for men, women and children that embody the classic Brit aesthetic. Now, luckily for us, they've just hopped across the pond and have landed stateside, so before the holidays are in full swing, be sure to stock up on cozy sweaters, rugged-chic boots, and baby clothes so cute you could just eat them up.
I'll be living in my new quilted jacket from Joules, which has so many extra details that I discover something new every time I wear it, like a beautifully printed lining, courderoy pocket patches, and my favorite little wink, the vintage-inspired fox button on the collar. When the weather dips below freezing, I've also found that this wears wonderfully under thicker coats, too.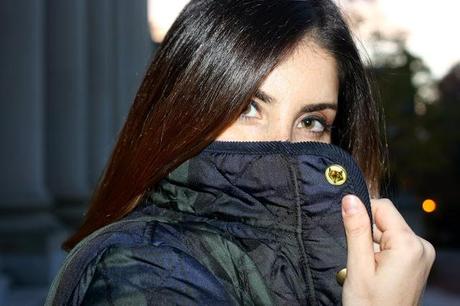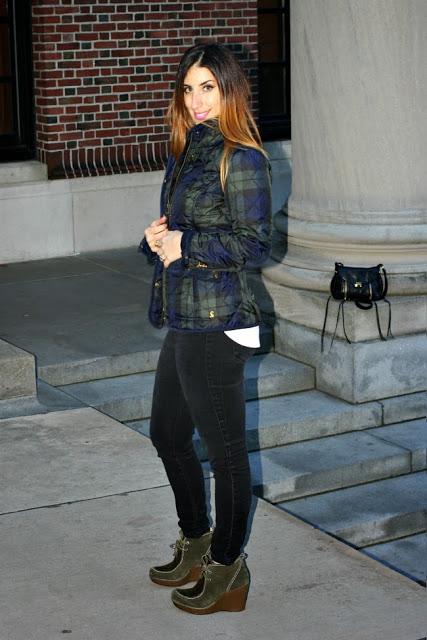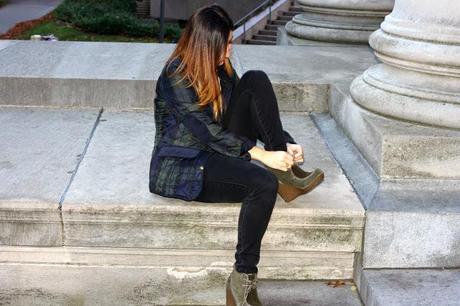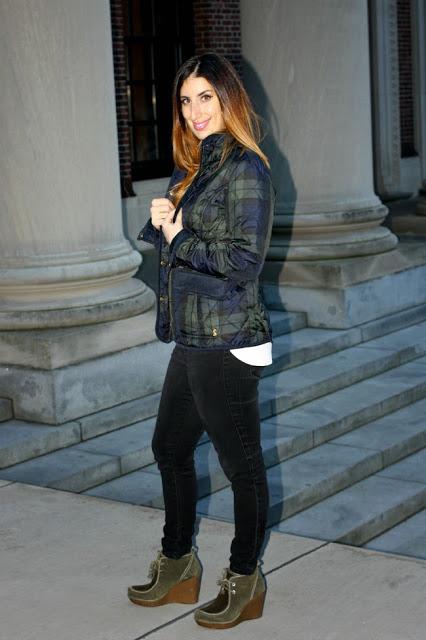 Checked Quilted Jacket, Joules $171Black jeans, Sold Denim at Bloomingdales.Wedge heels, Report.
Shot at Harvard University, Cambridge, MA.
And...some more favorites:
I can't picture my winter without these mahvelous sweaters, darling!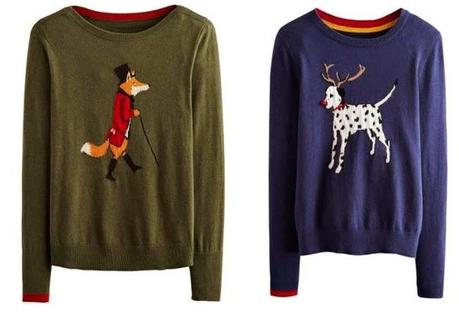 Fox cable knit sweater, $120 and Christmas Intarsia Sweater in French Navy, $86.
Cheers,Renata