Evernote Hello is an app that lets you to remember and contextualise new people you have met. The app lets one to save and sync contact information, and add context to the particular person you have met,thereby helping you to remember them.
How Evernote Hello works:
Evernote Hello you can create a quick profile and snap their photo. Instantaneously add information from your address book. You can also pass your phone to the person to enter their info.
Features:
See the faces of everyone you have met in a beautiful mosaic layout

View a history of all the encounters you've had with individuals

Remember all aspects of your meetings: location, notes, photos, and faces

Tie Evernote Hello to LinkedIn to create fast, rich profiles

See notes related to your encounters that are in your Evernote account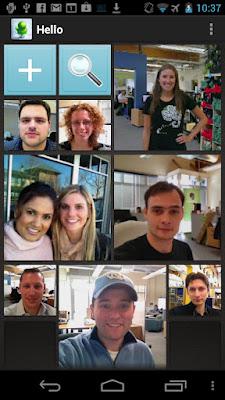 Once you have added a person to Evernote Hello, the app create an encounters which will be the context which will be the encounter with the particular person-meeting. Encounters include map and street view of the location, snapshots, notes and other data. You can view faces in a mosaic layout -tap on the face to view the person's profile and encounters with them.
LinkedIn Integration: During setup process you can connect Evernote Hello to your LinkedIn account to build contact and information by referring their LinkedIn accounts. With LikedIn Integration you don't need to enter contact info manually choose an email and it will drain all relevant information from the users LinkedIn profile. Download this

Evernote Hello

from

GooglePlay

.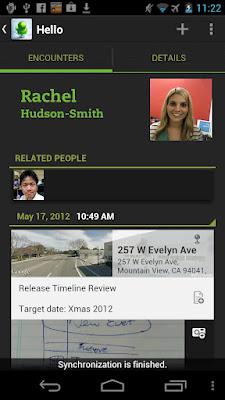 (source:Google play)