Happy Tuesday!!! If anyone has ever been to a chinese/asian wedding, you'll know that the bride usually changes 50million times with different outfits. I'm chinese so my family expects it.. Initially, I was going to wear my wedding dress.. since it's quite expensive and it's only worn once why not just wear it for the whole day!?! This idea did not sit well with my mum! So we negotiated down to changing once!
Has anyone seen a chinese dress/Cheongsam/Qipao before? Here's a pic!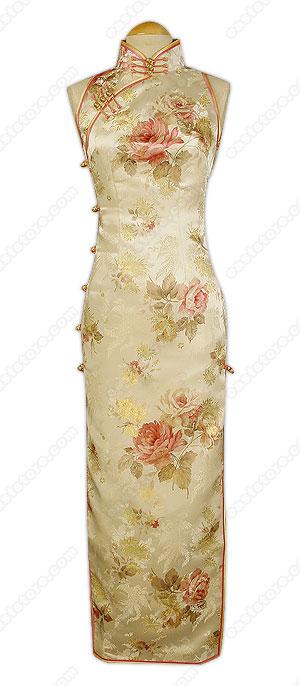 It took us a good month to find a dress maker who could make this in Melbourne. During our first consultation with the dress maker, I told her what style I wanted. She recommended a bunch of places for the fabric. We went most of the places she recommended but couldn't find the traditional chinese silk fabric and if the fabric store did stock it in, it wasn't the color I wanted. My mom then went to Springvale and to our surprise there was more variety there! I went the following week and found a color I liked and here it is!!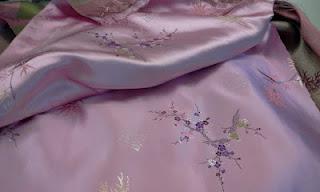 The fabric is pinkish/purple with some cherry blossom looking patterns on it, fits right into my theme. My dress will hopefully look like the dress above.
Only thing left to organize is the flowers!