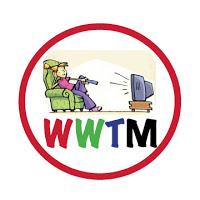 The answer to Tuesday's Trivia Question: Chandler and Joey's duck and chick (who were assumed dead), were inside the Foosball table during the series finale of Friends.
FIRST FIVES: Karen Feldman, Sue McNamara, Monica Caraffa, Justin Jones, & Neil Moffatt
Honorable Mention:James Gabriele
Friday's Cable Top 5
NBA Playoffs-ESPN 2.8/6.6
NBA Playoffs-ESPN 2.4/5.4
NBA Pre-Game-ESPN .8/1.6
The Incredibles-Disney .7/3.4
WWE Friday Night Smackdown-Syfy .7/2.5


Sunday's Cable Top 5

Game of Thrones-HBO 2.4/4.8
Sunday Movie-ABC Family .9/2.2
Breaking Amish-TLC .9/2.1
Duck Dynasty-A&E .9/2.4
Mad Men-AMC .8/2.3


Monday's Broadcast Top 5

The Voice-NBC 3.6/11.0
How I Met Your Mother-CBS 3.4/8.3
2 Broke Girls-CBS 2.9/8.9
Mike & Molly-CBS 2.4/8.3
2 Broke Girls-CBS 2.9/8.9


Monday's Broadcast Trendrr Top 5

The Voice-NBC 228,158
How I Met Your Mother-CBS 180,364
Dancing with the Stars-ABC 102,240
Castle-ABC 67,147
90210-CW 54,342
Monday's Cable Top 5 
NBA Playoffs-TNT 2.2/5.0
NBA Playoffs-TNT 2.1/4.8
Love & Hip Hop-VH1 1.7/3.06
WWE Entertainment-USA 1.5/4.1
Teen Mom-MTV 1.1/1.7

Monday's Cable Trendrr Top 5

Love & Hip Hop: Atlanta-VH1 364,913 NBA Playoff-TNT 264,215 Stanley Cup Playoffs-NBC Sports 235,304 WWE Monday Night Raw-USA 226,339 Bates Motel-A&E 67,853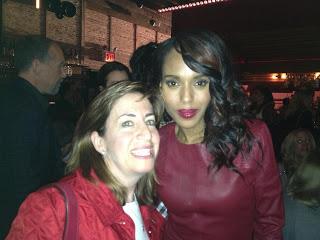 ABC's Fall 2013 Schedule was announced yesterday:
MONDAY:
8pm - Dancing With The Stars
10pm - Castle
TUESDAY:
8pm - MARVEL'S AGENTS OF S.H.I.E.L.D (DRAMA) 9pm - THE GOLDBERGS (COMEDY) 9:30pm - TROPHY WIFE (COMEDY) 10pm - LUCKY 7 (DRAMA)
WEDNESDAY:
8pm - The Middle
8:30pm - BACK IN THE GAME (COMEDY)
9pm - Modern Family
9:30pm - SUPER FUN NIGHT (COMEDY)
10pm - Nashville
THURSDAY:
8pm - ONCE UPON A TIME IN WONDERLAND (DRAMA) 9pm - Grey's Anatomy 10pm - Scandal
FRIDAY:
8pm - Last Man Standing
8:30pm - The Neighbors
9pm - Shark Tank
10pm - 20/20
SATURDAY:
8pm - Saturday Night College Football
SUNDAY
7pm - America's Funniest Home Videos
8pm - Once Upon a Time
9pm - Revenge
10pm - BETRAYAL (DRAMA)
ABC Mid-Season Replacements
KILLER WOMEN (DRAMA)
MIND GAMES (DRAMA)
RESURRECTION (DRAMA)
MIXOLOGY (COMEDY)
THE QUEST (REALITY SERIES)
TOY STORY OF PIXAR (SPECIAL)
The Bachelor
Suburgatory
The Taste
I didn't get home until late last night, so I didn't have a chance to watch anything at all. I did attend ABC's Upfront Presentation and I have to say that it was the strongest upfront across any network I've seen in years. From the introduction of the Watch ABC App (which I used this morning and LOVE), to the ABC Unified concept, to the strong programming lineup, ABC gets it, and they proved it yesterday.  Programming wise, there were quite a few quality shows introduced, but I haven't heard a response to anything like the one The Goldbergs received since maybe Modern Family?  I'm not a huge Rebel Wilson fan, but she came out and presented her new show, Super Fun Night which looks cute. We all finally got to see a real clip of S.H.I.E.L.D. which again...normally not my thing, but it looks good and it was given a great time slot on Tuesday's at 8pm, so I'm sure it's going to do well.  I loved ABC's scheduling plans. 12 weeks of originals then a break with some event/mini series type shows and then back to originals. Practically no reruns at all.  Jimmy Kimmel was hilarious as always, making fun of all of us and the upfront process which always reminds me of how ridiculous the process really is when you think about it. I admit it...I was impressed for the first time in a long time at one of these things.  I can't wait to watch the pilots. 
After the Upfront presentation, and a delicious dinner where I sat right next to Kevin Bacon and Kyra Sedgwick, I headed over to the Entertainment Weekly/ABC party and got a chance to talk to a few of my faves from the network. I admit, I was relentless in my pursuit of everyone from Scandal. As you can see, I did finally have my moment with Kerry Washington who was really nice and sweet and TINY!  Today its CBS's turn.  You know the one...it's where Les Moonves reminds us of how many different ways he can tell us that CBS is number one. If we could drink every time he says "number one" we'd all be hammered walking down those Carnegie Hall steps and wouldn't need a drink at the party afterwards. Either way...I love it all.
NEWS & INFORMATION:
-January 5th 2014...mark your calendars!!!  Downton Abbey Season Premiere!
-I don't watch SNL religiously, but I do love Bill Hader. He's another one leaving the show. He's been for 8 years so I get it...time to move on, but I love Stefan and the game show host and when he just cracks up and can't hide it.
-I had no idea that Maury Povich was still on the air, but on Friday his 2500th show is airing somewhere.  That's pretty incredible. No wonder I haven't seen Connie around anywhere...she's probably home, counting Maury's dough.
Wednesday's Trivia Question: Where did Eric and Tami Taylor move to in the series finale of Friday Night Lights? 
WWTM-Kristy
Like me on Facebook at Watching Way Too Much Follow me on Twitter at
[email protected]
http://watchingwaytoomuch.com
[email protected]