This Evan Williams 1783 Small Batch is the updated release of the original 1783. Sporting both a new bottle and a new, higher, proof, this is a surprising change. When I heard it was getting revamped, I thought it would be going from 43% to 40% and get some ugly, ultra-modern design. Instead, we got a bump to 45% and a nice updated-classic look. On the surface, I'm impressed.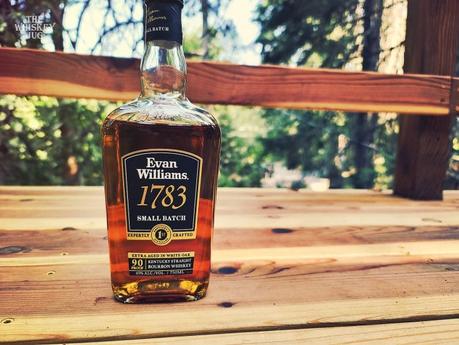 Removing age statements, reducing output and allocating, and reducing proof. These are the trends we're seeing these days; rarely are we seeing the reverse. And yes, I know 2% ABV isn't a huge boost, but it's something and without giving away too much, I think it helped. How much it helped, though.\, is exactly what we're digging into in the review below.
Evan Williams 1783 Small Batch – Details and Tasting Notes
Whiskey Details
Region: Kentucky, USA
Distiller: Heaven Hill Distillery
Mash Bill: 75% corn, 13% rye, 12% barley
Cask: new charred oak
Age: NAS (6+ Years stated on site)
ABV: 45%
Price: $20*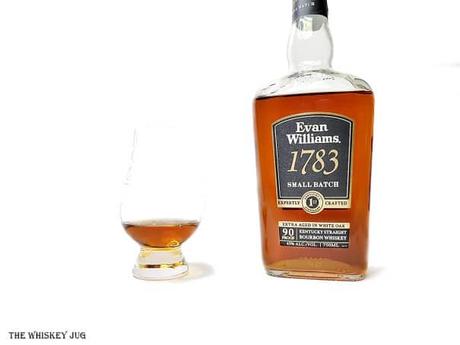 "Evan Williams 1783 also retains an extra-aged quality as it is a marriage of barrels aged six to eight years, providing a smooth, rich, and bold flavor." – Heaven Hill
Tasting Notes
EYE
Brownish amber
NOSE
Caramel, dried apples, oak, roasted peanuts, citrus, cocoa and a touch of vanilla.
A light, bright, aroma that sits somewhere between the Evan Williams Bonded and the EW Black.
PALATE
Peanut brittle, oak, copper, herbal spice, stewed apples and a bit of cocoa and vanilla taffy.
This new Evan Williams 1783 Small Batch is less fruity than the old version, but that fruit character is still there and quite noticeable… though not in a bad way at all.
FINISH
Medium -> Roasted nuts, oak, caramel fades to roasted corn and milk duds.
BALANCE, BODY and FEEL
Nicely balanced, medium body and a soft easy feel.
---
Evan Williams 1783 Small Batch – Overall Thoughts and Score
The new formulation, and slightly higher proof, is working for it. The palate is a warmer, oakier, fuller whiskey experience; much improved over the version I reviewed 6 years ago.  The aroma is also darker and warmer and the artificial sweetener has disappeared.
And even though it has nothing to do with the taste, I actually like the update to the packaging. Far too often the updates we get are awful, but I like this clean, sleek, more modern-yet-classic look. They kept the spirit without making it look like a perfume bottle. Well done on that front too.
All-in-all, there is nothing at all wrong with this newer version as a sipper, but I think it's really going to shine in cocktails. Evan Williams 1783 Small Batch has a character, and price point, that lends itself perfectly to that and I look forward to experimenting.
SCORE: 3/5
*Disclosure: The bottle for this Bourbon review was graciously sent to me by the company without obligation. The views, opinions, and tasting notes are 100% my own.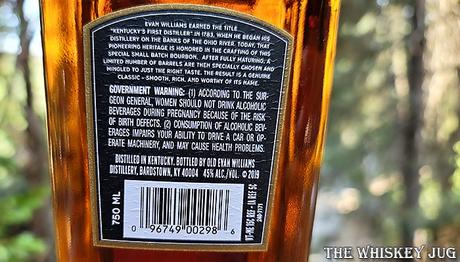 Evan Williams 1783 Small Batch Review
$20
Summary
I rarely comment on price, but $20 for a 5+ yo, 90 proof, KSBW, is rather awesome. It also helps that the whiskey is decent, making that $20 feel very much like money well spent.
Overall
3
Nose

(3)

Palate

(3)

Finish

(3)

BBF

(3)
Sending
User Review
0

(

0

votes)
Comments Rating
0

(

0

reviews)