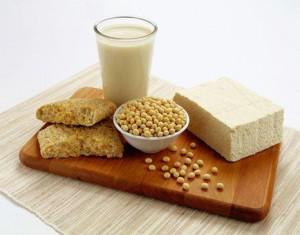 Soya bean has several health benefits. For high nutrition level and medicinal qualities the Soya bean has become an essential element of healthy diet. Soya milk is rich in protein with low cholesterol level. It is low in fat and carbohydrate. Soya milk is excellent for children and also for elderly people and pregnant women.  Apart from that Soya milk is also beneficial for people suffering from diabetes and lactose –intolerance.
Market Potential of Soya Products
Now people are much conscious about their health. For this reason the Soya products are getting acceptance in the form of textured vegetable proteins. Some of the popular Soya products in the market are Soya bodi, Soya milk, Soya nuggets, Soya curd etc. Expert says that the Soya food industry has increased by 20 % annually over the next few years. Research shows that Soya milk sales have rose by 50 % since 2001 and it is expected to grow further in the next years.
Different methodologies have been adopted for manufacturing and processing to meet the growing demand of Soya products. It is also important in chef jobs to follow proper process of packaging and preservation of these food products to make it long lasting.