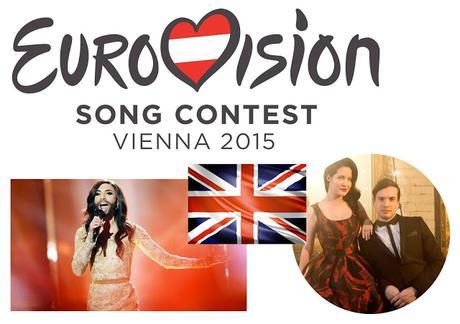 Less than one week until Eurovision 2015. Excited is a massive understatment. Last year I did a party planning post which all still stands but I've decided to post some of my new favorite pieces and links for making a 2015 party extra special. This year both myself and fellow host Holly are back home at our parents due to major saving targets so my parents house is being gatecrashed for major eurovision fun.
Food & Drink We'll be drinking Austrian Hussar as our to represent this years hosts. I also love the look of these Austrian Rugelach cookies too. Irish Cream, Italian Prosecco & English sausage rolls are also a firm annual favorite. The BBC have put together 27 eurovision inspired recipes for food and cocktails which is a great look if you're lacking inspiration.
Dates 
Semi Final 1 - Tuesday 19th May
Semi Final 2 - Thursday 21st May
Final (Party night) - Saturday 23rd May

Useful Links 
Official Eurovision Site
My 2014 part planning post 
Food Flags 
Bunting Flags
Mixed Eurovision large flag
Cupcake Toppers 
Eurovision Party Idea's 
Georgina x.