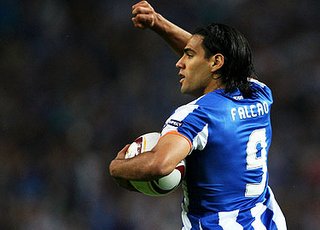 Falcao has been Porto's instrumental goalscorer this season
While the Champions League has been attracting a lot of attention due to the Real Madrid vs. Barcelona clash, this season's Europa League seems equally, if not more exciting. A dynamic FC Porto side has been the star the show, playing a goalscoring and attacking style. While their manager, Andre Villas Boas has already been called the new Jose Mourinho, him and his Porto team are looking to win European glory in the Europa League final against Sporting Braga.
Watching the highlights of the second leg of the semi-final between FC Porto and Villarreal, the whole experience was slightly ruined when I saw a pair of refereeing decisions which allowed Villarreal to score the opener of the match. A through ball slipped between Porto's defenders was well played, but the Villarreal players which received it were both very offside. From there, the offside player who received the ball slipped it to another player who was offside as well. None of the officials spotted this fairly blatant offside which created a goal for Villarreal.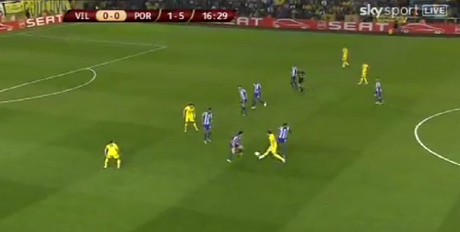 From this angle, it's not hard to see the two offside Villarreal players close to the camera on the left side of the field.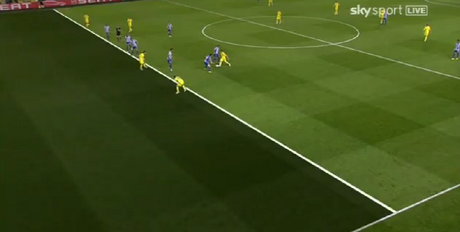 Here we get a better view, and both are noticeably offside.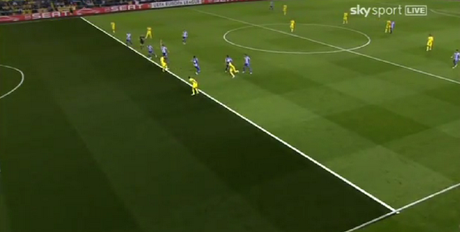 This is the second pass, and as you can see, the player closest to the camera who receives it is offside.
While these decisions didn't affect the overall outcome of the semi-final (Porto decisively won 7-4 on aggregate over Villarreal), I'm hoping that in the future these decisions don't happen anymore. 
We've got an interesting Europa League final coming up on May 18th between the two Portuguese clubs, FC Porto and Sporting Braga. It has been a strong tournament for Portuguese teams, with three in the semi-finals of the Europa League, and now two in the final. While I think Porto will win the Europa League, Braga have been consistent, and could surprise the Portuguese champions.
What are your thoughts on the Europa League refereeing? Did you see the whole match between Porto and Villarreal? Am I being picky, and should the beautiful game be allowed to continue without the use of technology? Who will win the Europa League? Share your comments below!