Hi everyone!!
This week's Twinsie Tuesday prompt is "inspired by a city."  Since I live in New York, I wanted to choose something that makes me think of New York.  This city is definitely known for its fashion, so as my base I used Essie To Buy or Not To Buy.  This is a constant dilemma for most New Yorkers.  There is always something nice to spend your money on.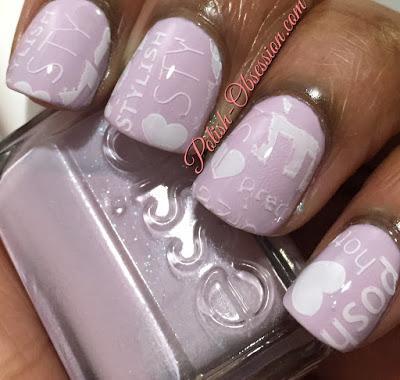 Essie To Buy or Not to Buy has a pretty streaky formula. I had to use three coats to get decent coverage.  It's a shame too because it's really pretty.  I decided to stamp an image with fashion related words from the Pueen 50 plate over it.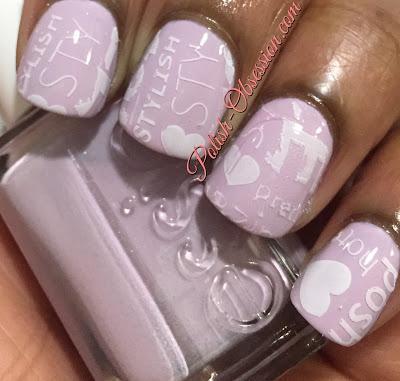 Artificial Light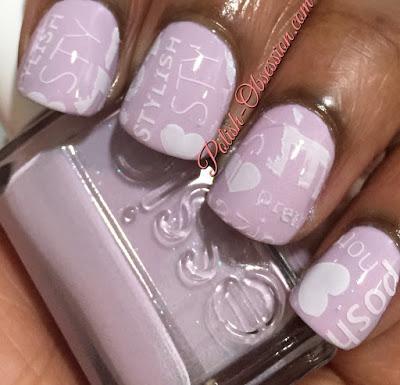 Artificial Light
Here's a look at To Buy or Not to Buy on its own.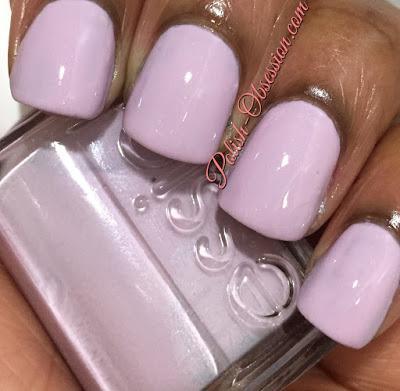 Artificial Light
To Buy or Not to Buy is a really pretty color, I just wish the formula was better and the shimmer showed up more.  What do you think of it?  Did you ever pick one up?
Don't forget to visit the other Twinsies to see their city inspired manicures!
Alaina at The Little Canvas
Alice at 
Nail Art in Wonderland
Amanda at 

Amandalandish
Amanda at 
Fashion Footing
Amber at Nails Like Lace
Chelsea at Nailed Blog
ChiChi at I'm Just Me...ChiChi
Claire at Kerruticles
​Lisa at 
The Polish Playground
Marisa at Polish Obsession
Marisa at Polish Those Nails
Megan at A Beauty in the Business
Róisín at Cuti-CLUE-les
Sara at 
The Call of Beauty
Sarah at
Partly Cloudy with a Chance of Lacquer
Savannah at 
Addicted to Polish
Sharon at 
Behind Green Eyes
Steph at 

Lovestruck Lacquer