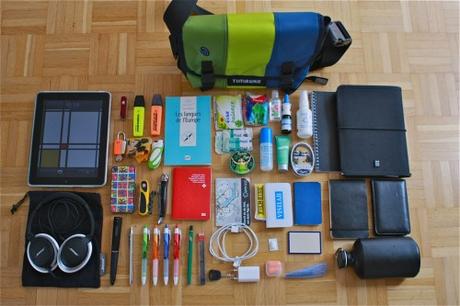 Every time we go on holiday, we think about what we should put in our luggage to ensure comfort during the journey. Starting from this idea, Business Insider magazine asked its readers what were the most useful items they had taken with them on vacation.
What To Carry – A complete checklist for traveling in India
Mar 30, 2017
…
Understanding the need of
essential things for travelling
to a particular place enables you to travel light and saves you from unnecessary … When you leave, the luggage weight is very important. However, there are a few things you should not forget to take with you if you want to make your stay more enjoyable.
"If you go on holiday, do not forget to take a splitter with you. It can help you get rid of boredom when you want to see a movie with your iPad friends. "
"Do not forget to take your phone charger with you. If it's one that has a longer cable, the better. It will be extremely useful when you wait at the station or airport. " –
"The sense of security that a portable battery gives you is invaluable. If I forget to load my phone before I leave the hotel, and this happens often, I like to know that I can still watch a movie or call a Uber. "
"When you go on a journey, it is essential to take with you a neck pillow,"
"Besides being an interesting accessory, a scarf can also be turned into a blanket during the flight or pillow." –
"I always get melatonin supplements when I travel. It helps me sleep and adapt to different time zones ". –
"If you hold on to your image, put a lint roll in the suitcase. It will help you on your journey. "
"I sleep a lot in hostels when I travel to save money and meet new people. Ear plugs help me sleep quietly, no matter what happens around me. "
"I always travel with this ironing jug. It has the right dimensions and it helps me a lot. "
"To avoid contamination with various microbes, take with you and a pack of antibacterial napkins. Remove the remote control, the table or whatever you feel should be sanitized. Some time ago I read an article about how unhealthy the items you are eating during the flight. To avoid getting sick, do not forget to wipe them with an antibacterial napkin before using them. "