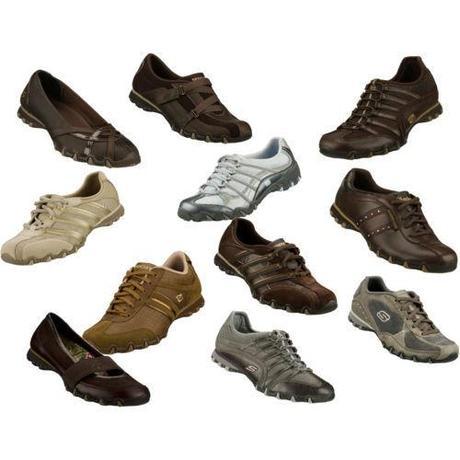 One of the great things about summer, aside from being able to finally cast aside your winter and spring clothes, consigning them to the back of your wardrobe for some time, is the chance to reinvigorate your wardrobe with a number of seasonal purchases. With the change of season comes a change in fashionable footwear and the more cumbersome, heavier shoes of the winter months are replaced with lighter (in both color and weight) footwear. There are a number of different trends that will come in to place this summer and should be noted by all fashion conscious individuals.Converse Coupons for shoe loves.
Nude Court Heels
Although heels are not normally the most obvious type of shoe that comes to mind when thinking of summer, all of that has changed recently due to a pair of LK Bennett's warn by fashion royalty. Kate Middleton's seemingly omnipresent nude heels have become somewhat of a sensation in the fashion world and, due to the volume of people wishing to copy her style, the heels have become readily available on the high street. Whereas the pair the Prince William's wife has worn to such acclaim over the summer cost the best part of £200, imitation nude heels can be found in chain stores for a fraction of this price which can help explain their popularity.  Their versatility, the shoes can be worn as part of an array of formal styles and their color allows them to compliment most outfits, also provides a good clue as to why they are taking the fashion world by storm this summer.
Skechers Flip Flops
In recent years Skechers have been regarded as somewhat of a miracle shoe due to their perceived ability to tone up their wearers' legs and improve posture. However, their latest style's popularity has little to do with alleged weight loss benefits and more to do with sheer comfort. One of the joys of summer comes with setting the feet free, especially whilst on holiday or at the beach, and no type of footwear does this as well as an old fashioned flip flop. Skechers have, however, revolutionised their approach to this piece of footwear and managed to make them both fashionably and aesthetically appealing; this is some achievement as sandals have never been considered cool. Another achievement has been the comfort associated with the Skecher's flip flops sole which remains unparalleled in contemporary beachwear.Avail Road Runner Sports Coupon to save Dollars from your wallet. 
Cork WedgesCork wedged shoes have a fantastic summer feel to their look and are bound to grow in popularity and visibility in the coming months in part because they manage to compliment most clothes from seasonal shorts through to sunny dresses. Another fantastic thing about the wedges is that they are not afraid to experiment with colours in the way duller, winter shoes would. Neons and pastels are particularly in vogue at the moment, as evidenced by their endorsement from celebrities such as Kelly Brook and Cheryl Cole, and are proving to be great alternatives to high heels as their additional support proves not to hurt the arches of the wearer's foot as much. 
Autho BioKieron is a fashion writer who is looking forward to taking his Skechers flip flops to the beach this year.