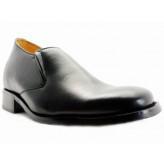 For those of us over 40, one of our first memories of elevator shoes is seeing Herman Munster of "The Munsters" awkwardly stamp around the house in his big black elevator boots that made him appear a lot taller than he was in person.  Fortunately, for men looking to add height and gain confidence in today's world, elevator shoes are much more stylish and comfortable than they were back in the 1960's and 1970's.  Pop icons such as Bono of U2 and Tom Cruise wear elevator shoes to help them easily add inches to their height, bringing them more confidence, without sacrificing style. Use
Shoebuy Coupons to save money from your wallet while shopping online.

What are Elevator Shoes?
Elevator shoes are also referred to as "height-increasing" shoes or "tall shoes".  From the outside, elevator shoes look like other types of shoes.  The heal looks the same; it does not look any larger than a normal shoe.  The trick is inside the shoe, where a platform sole invisibly adds between 2 and 5 inches to the shoe.  This makes the wearer of the elevator shoes appear taller than they really are.
Elevator shoes are made for both women and men, but most buyers are men.  That's because women have the option of simply buying high heeled shoes if they want to appear taller.  Plus, it is men that usually benefit from the self-confidence boost they receive when they appear taller in social situations.
How Does Height Effect Confidence?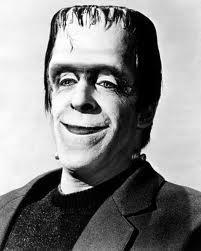 With each U.S. presidential campaign, we hear phrases describing the candidates like, "He does not look very presidential".  It is well known that one of the factors influencing the "electability" of a candidate is his height.  Taller men simply appear stronger and more confident.  Think about the last time you were at a cocktail party or social event where people were standing around talking.  The men at 6' or taller command more respect than the shorter men, simply because of their height.  After all, when women describe their ultimate male, he is "tall, dark, and handsome".


Elevator Shoes To The Rescue
 


Now that elevator shoes have become more mainstream - being worn by movie stars and rock stars - the demand for them is increasing and thus, they have become a much more fashionable product, available in many different styles and colors.  You can even get tennis shoes that are elevator shoes, too.  These shoes are comfortable, affordable, and easy to wear.  And the best part is that no one will know you are wearing them because their outward appearance hides the secret platform sole located inside the shoe.Smart shopper always use

Famous Footwear Coupon Codes

to save money

So, if you are a shorter man looking for an easy way to increase your height, elevator shoes are the way to go.  You'll gain confidence without sacrificing style as you enjoy the benefits of being two to five inches taller!
AltoSoles.com is the place to buy high quality men's elevator shoes, shoe lifts, and height insoles. Build confidence and increase your height by 2" to 5" with our comfortable height increasing shoes and shoe lift products.