Since its introduction, online shopping has been a convenient source for consumers, providing a wider selection of products in different styles or forms, operating at all hours, easier access due to the majority having the internet, cheaper pricing (people can compare prices as well), a wider target market, and more product information including reviews which influences the customer's decisions when purchasing. 
Traveling to a store can be time-consuming and it has to be during the store's business hours. Online shopping is convenient and a better alternative for those who have difficulty traveling or reside somewhere remote as well as for those with a tight budget. Note that less time is usually taken for the product to be delivered directly to the customer compared to purchasing from a traditional store which can take more than a week, depending on the store.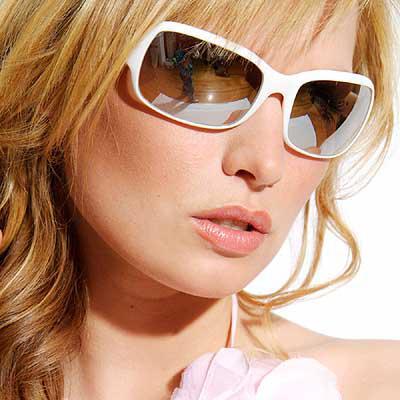 Online shopping has also helped retailers to grow. Virtually almost every product is sold online and glasses (including shades) are no exception. At the moment, the optical industry is growing and consumers are becoming reliant on online optical businesses whether it is purchasing for spectacles or shades and at a cheaper price including those that are branded. Avail

Vera Bradley Coupons For saving lots of money while shopping online.


Recently, the US-based Coastal.com reached $1 billion in sales and GlassesUSA was ranked among the 500 largest online retailers in North America based on motivation, uniqueness and prominence, has prompted the optical industry's ascent and showing its success. 




However there are issues concerning customers who purchase prescription glasses, glasses that are custom-made and this extends to contact lenses, have to rely on their own knowledge and estimations which can be risky and should purchase in person instead of using online shopping. Though it is suggested that you could rely on the measurements of your previous glasses or at least visit an optician first to receive a prescription. 




Many online optical businesses provide computer imagery as Vision Direct's new 3D Try On software where customers are able to "try on" the products before purchasing. Additionally some have a virtual consultant to help customers to choose the right product for them based on personality, facial appearance, face shape or desires. 




Some companies have attempted to match physical stores with offering refund/return policies, additional items when one buys a product, and other services that are usually found at in-stores. 


Even luxury brands such as Bolle and Ray-Ban provide an online version of their businesses to build connections with their existing and potential customers and counteract competitors including online companies that sell branded eyewear at a reduced cost. Ray-Ban also uses computer imagery known as the "Ray-Ban Virtual Mirror". Furthermore, some eye clinics have expanded due to online services. 


Time saving, cheaper costs, open business hours, wider range of products and creative technology have enabled the optical industry to continue growing online and attract more customers. 


Vision direct offers premium brand glasses online at affordable prices. They stock a vast range of over 80 different designers including: Ray-Ban, Bolle, IC Berlin, Police, Arnette and much more.