Essence Stay All Day 16hr [reallly,essence?]  long lasting concealer is one of those products that kinda sucks at what they claim to do but works better in some other ways - ever had such experience? Tell me about it in the comments below.
About the product, what Essence says:
put an end to tired eyes! the long-lasting concealer with light-reflecting pigments is a true magician that makes dark circles under your eyes as well as redness and shadows disappear to give you a fresh, radiant look! thanks to the creamy, soft texture, it is easy to apply evenly – giving you a smooth complexion that lasts for up to 16 hours.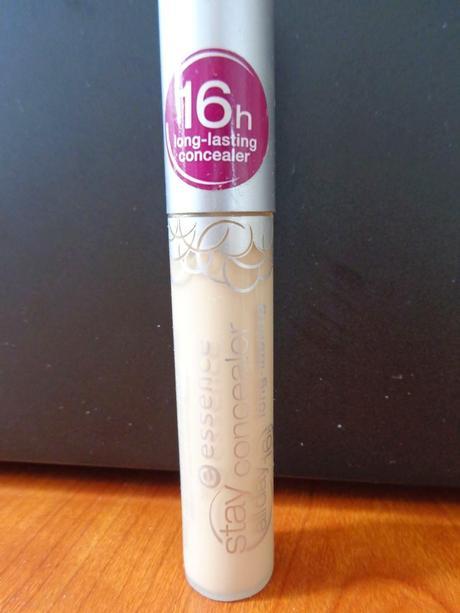 Price: $3-4 CAD 
My experience
: 
I am not a big fan of under-eye concealers as I feel that it is usually a tricky product to apply - if it cakes or if your skin is dry, it can so easily age you. What I usually do for dark eyes is - apply a corrector. Read my article on my thoughts for correctors and concealers
here
So when I got this product [more out of curiosity than anything], my idea was to use it as an under-eye brightener - I was interested in the whole 'Kardashian' look after seeing Gossmakeupartist's video in Youtube. I couldn't find many shades of this product- just 2- and both appeared to be very light shades. This was a random pick as they didn't have testers.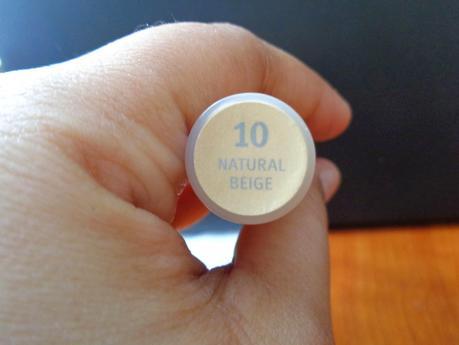 I don't use this product unless I am doing a medium to full coverage as it is too light to give a natural finish if used with a light coverage foundation. Natural Beige is a very light color- closed to a pure ivory-ish cream shade, that would exactly match only very light skinned ladies.
I apply this under my eyes in the V shape recommended by Gossmakeupartist, a dab under the ends of my nose, above the cupids bow of my lips, above my eye brows and just underneath it. 
The only time I use this on its own is as a highlighter on my cheekbones and forehead, before I apply my foundation. In that case, I make sure I sheer it out, to avoid look like a clown.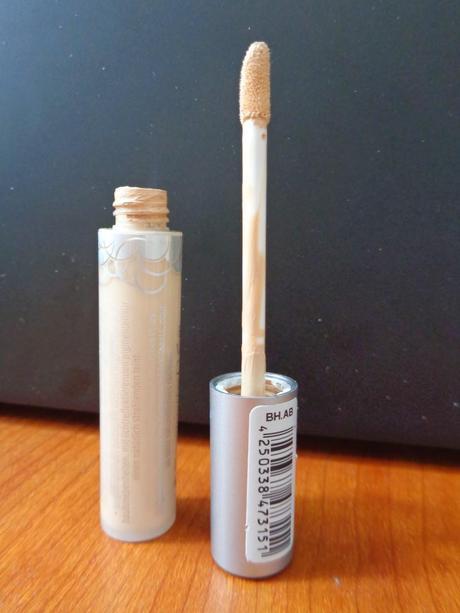 On settling down, this gives a matte finish, which means that as an under-eye concealer it may not be the best product, especially if you have dry skin. Regarding the whole
16 hour
claim - no idea, I have no plan to test it out from 8am to 12 midnight to see if it lasted 16 hours! But it did last around 6-8 hours; I apply my makeup usually around 8.30am and remove it once I reach home from office around 7pm. On days, I'd applied this product, I noticed that it didn't fade off very noticeably, so thumbs up for that.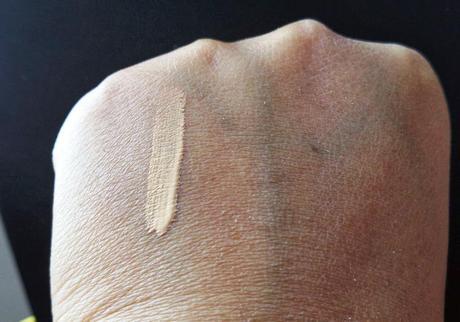 Pls Excuse my dry skin
Now, about hiding redness etc, I have no idea. I don't use or plan to use this as a concealer, so I wouldn't recommend using it to conceal unless you have an oily skin. However, if you wish to use it as a high-lighter, this would be a nice product for the Kardashian style contouring.
Overall:
For $4 CAD, this is a nice one to try and experiment; if you are very light in skin color, this could be a good concealer for you, so give it a try.
Follow me on Twitter @ladydevzz