I found this liquid ink eyeliner inside Kruidvat while I was window shopping @ Utrecht :) never planned to spent any cosmetics but after I saw this, the obsessive compulsive spender me :p spent a euro.... I don't think it is so bad to spent a euro on a thing you want to try :)Because then you will know either you like or not...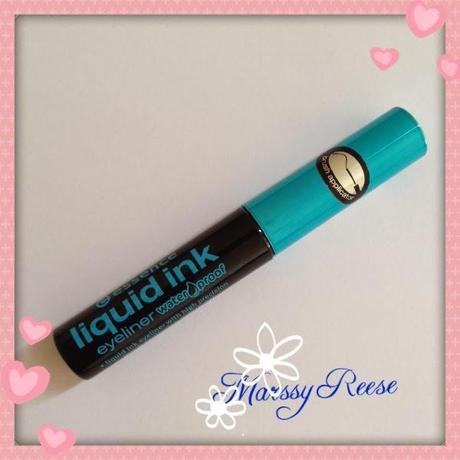 The tube is small it's size is 8.5 cm length by 1.2 cm diameter. In the tube you will see the information about the product and what the product claims in 3 different languages in English, German and in French. It also displays in the tube that it is made in Luxembourg
The brush handle is short which I like because you have more control in creating either a thin line or thick. You can also see from the outside an image showing how the brush looks like.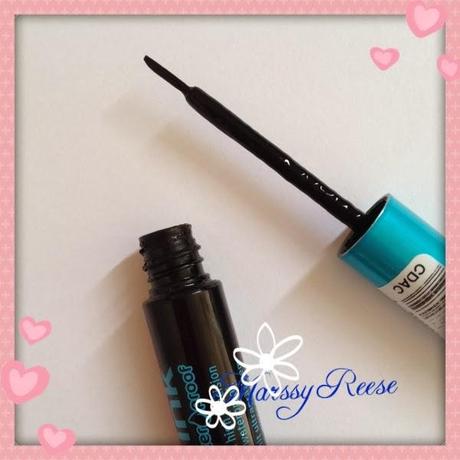 What it claims?
Liquid ink eyeliner with high precision brush applicator. Waterproof
How to use?
Apply smoothly and evenly on the eyelid. 

Volume:                                      
3 ml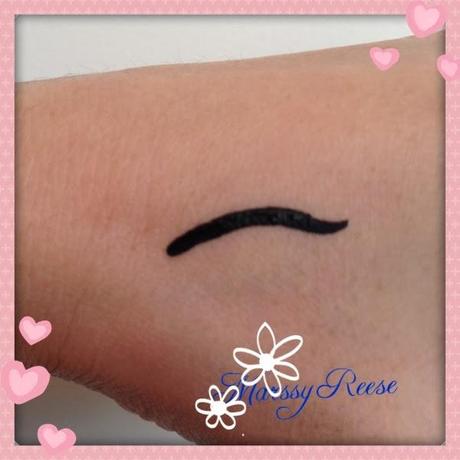 Once you create a line on your upper lid using this liner you will notice that it has a wet formula (imagine the ink of a pen, it's like that)
It's clearly glossy when it is freshly applied. Dries up after a few seconds then the formula becomes deep and

intense matte black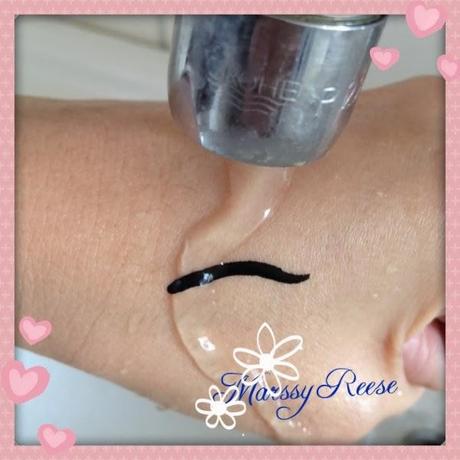 I've read a feedback about this eyeliner saying it is never a waterproof and so I did a test. I let water runs throught it for a couple of minutes and I can tell it does not smudge. It only smudge when rubbed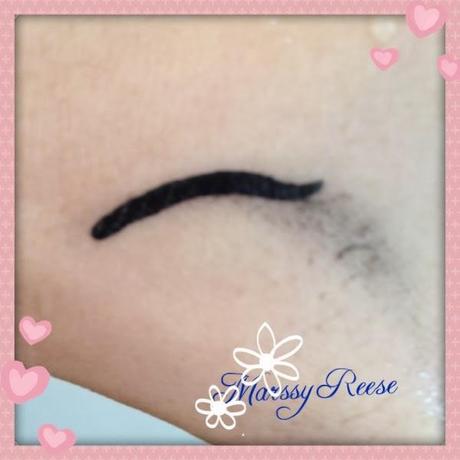 While wearing this liner I observe that it does not smudge at all which meets what they claim to be waterproof. The only problem I have with this eyeliner is that it definitely flakes.
On the average this liner can stand good between 4-6 hours the safest for me.
And, I would recommend this eyeliner to those who don't touch or rub their eyelid (eye ) often.



                                           3.5 / 5


€ 1.99 or 
₱ 
128.00 


                                           Essence website


This post does not contain affiliate links.