0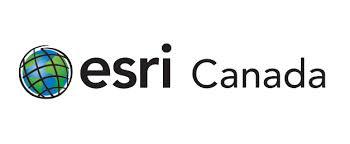 TORONTO, November 20, 2013 –The most recent national survey by the Royal Canadian Geographical Society revealed that one-third of adult Canadians are "geographically illiterate" and struggle to read a map. The situation is much worse for young Canadians. To help Canadian students develop spatial thinking skills, Esri Canada today announced the GIS in Education Grant program. The program will award up to five grants of Esri geographic information system (GIS) software and training every year to Canadian schools teaching kindergarten to grade 12.
"We live in a highly interconnected world, where geographic literacy has become as critical as reading and writing," remarked Alex Miller, president, Esri Canada. "For Canada to be globally competitive, we need to train our future leaders to think geographically at an early age. With this GIS in Education Grant, we're providing a solid foundation for developing spatial awareness and critical thinking among Canadian students from kindergarten to high school."
GIS technology is used in the classroom to enhance teaching and learning of many subjects across numerous disciplines. It helps students describe the location of things and events, examine why things are where they are, and explore "what-if" scenarios to predict change. GIS is an engaging, interactive learning technology that enables students to ask deeper questions about global, regional and local issues. It helps them build valuable spatial problem-solving skills, which are in demand in post-secondary education, in the community and in the workplace.
The GIS in Education Grant program provides Esri's ArcGIS software and training necessary to implement GIS in the classroom. The Grant provides:
desktop and online GIS software for up to 500 computers in a school
teachers with the opportunity to install and use the software on their home computer for curriculum development
software maintenance for  2 years
up to 3 free desk copies of any Esri Press book for every school term
access to Esri Canada's education resources
mentoring and support from Esri Canada's Education and Research group.
The program is open to Canadian schools that do not currently have a license of Esri's ArcGIS software. The grant can be awarded to a school only once. To submit an application, visit: esri.ca/gisedgrant.  

—
About Esri Canada
Founded in 1984, Esri Canada provides enterprise geographic information system (GIS) solutions that empower businesses, governments and educational institutions to make timely, informed and mission-critical decisions by leveraging the power of geography.  The company distributes the world's leading GIS software from Esri, Schneider Electric, Cityworks – Azteca Systems, Inc. and other technology partners.  Headquartered in Toronto, the company serves over 10,000 customers from 16 regional offices across Canada.  Esri Canada has joined the elite rank of Canada's Best Managed companies and has been named to the Branham300. Information about the company can be found at esri.ca.
Related
November 20, 2013 |
tmackinnon
Canadian GIS Education
Geo Industry News