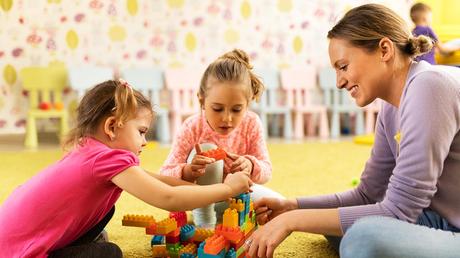 The escape rooms provide entertainment to people of all ages. A variety of situations are given to players like solving puzzles which need to be solved with logical thinking. When you solve these, mental functions are improved. If children do these activities at a young age, it aids in developing their cognitive thinking abilities.
Escape room games work as brain games for children. The participants are given 60 minutes to solve puzzles. The level of difficulty increases at each level. This motivates them to think innovatively so that they come up with new ideas and achieve success in the task.
The Lockbusters Game Escape Room provides ample opportunity to test your knowledge, change the way you think. It involves fun and participants are motivated to do their best in the games. Lockbuster is located in Orlando. It provides a good platform for the escape room games.
Benefits of Escape Room Games for Children to Improve Their Cognitive Ability
Develops Good Memory
The various activities which are performed in escape room games develop good memory among kids. The ability to find clues, arranging puzzles, solving riddles promote logical thinking. The repetition makes them perfect. The children face various challenges in the rooms and they learn the ways of tackling challenging situations. This leads to the development of cognitive thinking.
Ample Scope for Creativity
In these rooms, the tasks can be fulfilled successfully, if the participant's approach is creative. You need to think about various aspects of solving a problem. The experimentation done in these rooms proves useful to kids. They learn to think creatively. It proves useful for developing scientific temper in kids
Application of All Regions of The Brain to Solve Problem
Every region of the brain is utilized by the participants to solve a challenge. This is very useful for children to develop their cognition to a high level.
Stimulates Dopamine Production
When you successfully come out of the escape rooms. This fills you with joy and satisfaction. It is beneficial for the production of Dopamine (a chemical) which is associated with those feelings.
Fine Motor Development
The activities in these rooms demand to erase certain words and then writing the same. It assists in developing fine motor skills in children. This proves useful to them throughout their development.
Learn to Set Goals
The use of different themes in the escape room provides support in setting goals for the students. The game involves setting proper objectives by the participants to be successful in their venture. When the objectives are achieved, they are filled with joy. Slowly it instills the habit of setting proper objectives in their real life. They learn that hard work is the key to get rewarded in their life. This proves useful for them in the future.
Conclusion
There are many advantages to playing escape room games. Children learn to explore, analyze and apply their reasoning ability, to complete the activities in the escape rooms. They also get exposure and learn how to overcome difficult situations. Coming out of these rooms successfully boosts their confidence level.