Check out the latest addition to the growing family homestead here at Liberty Ridge--chickens!
Pictured are a few of our Cinnamon Queen chicks, delivered to us two weeks ago via the US Postal Service, none the worse for wear.
In this show I talk about:
What are the obvious--and not so obvious--benefits of having chickens?
Selecting the right breed for you
How many to get, and gender mix
Where to get your baby chicks
How to take care of baby chicks for the first few critical weeks
What to look for in a coop or chicken tractor
If you gotta homestead, you gotta have chickens!
P.S. Here is a picture of the coop/tractor, built by Penny Gonzales of
Okie Critters
: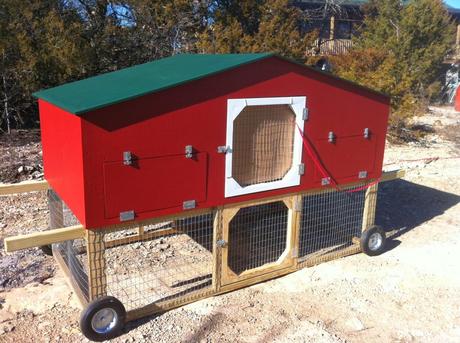 - - - - - - - - - Pete Ferron