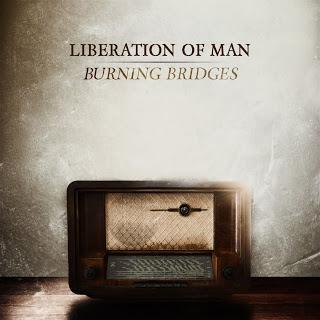 Dover-based Liberation Of Man did choose wisely when settling for their debut EP's title: 'Burning Bridges' marks a fresh start musically for both frontman Thom Cakebread and bassist Sam Moore as they have been with now parted alternative rock outfit Common Outlaw from 2010 to mid 2014. It's an exciting new beginning for the duo who have found active and creative support in drummer Matt Barker in autumn last year when the band gave their debut performance as Liberation of Man at The Harp Restrung in Folkstone. Since the EP launch of 'Burning Bridges' is set for June 6th at the same music venue, we have come full circle here. But what can the audience expect from the powerful and passionate group of three? The three tracks featured on the band's debut record bristle with explosive instrumental energy and firm vocal intensity, that's for sure. 


Opening track 'Allies' salutes the audience with the distorted, shaky sound of guitars being plugged in - the song's instrumental setting is geared to fierce, gritty sonority and dynamically rhythmic, vigorously humming drum beats as well as tensely reverberative, dim and noisy riffage confirm the composition's tight, grim direction. Feisty vocals full of energy and subtle bitterness join in and the listener finds himself opposed to a boisterous, thrilling tonal outburst. Now, who could resist to be an ally of this?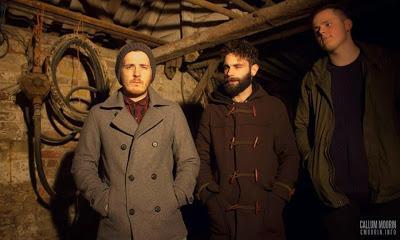 Thom Cakebread (lead vocals/guitar), Matt Barker (drum/vocals) &
Sam Moore (bass/vocals)
Clangorous and vivaciously urging drum cascades merge with atmospheric, vehement bass swagger, fall into line with dramatically impulsive guitar waves and accentuate the confident and melodious vocal guidance; 'My Disease' doesn't hesitate to excite and thrill, is an infectious crowd-pleaser (performed live) most certainly. 

A stormy and boldly rousing instrumentation is triggered with Liberation of Man's first single release 'Come On'. Deep-toned, sonorous bass sound and edgy, suspensefully wavering riffage prevail whereas powerfully driven, perkily 
rhythmic drumming lays the song's
dashing instrumental foundation
.
Strong
and
ardently howling vocals
eventually contribute to create and intensify its
spirited
and
insistently gripping tonal atmosphere
. Exciting
 rock bravado shows!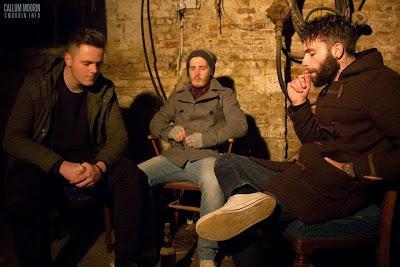 Reach out & 
listen to
Liberation Of Man
on ...
.. twitter ..... facebook ..... soundcloud ..... bandcamp ..... youtube ...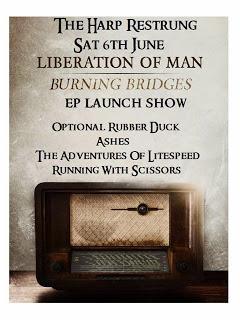 'Burning Bridges' gonna be officially released on May 31st, will be availabe to purchase via bandcamp and Itunes. 
The EP launch show 
gonna take place the week after, on saturday 6th June at The Harp Restrung in Folkstone.