It's that time of the year again! Europe on Screen is an annual film festival screening European movies. This is actually my third year of attending (hopefully). This year, I'm going to keep it minimum but with hopefully great picks. I can't guarantee I'll watch all of them considering my new home's tad far from the screening places, also with the city's heavy traffic jam. But the heart wants what it wants, so hopefully I can watch them all

Here are my watch list :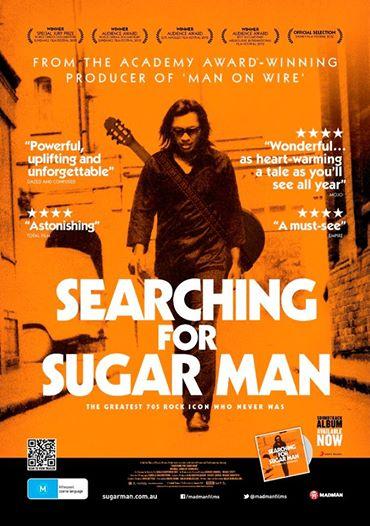 SEARCHING FOR SUGAR MAN
Production Country: UK
Year of Production: 2012
Screening time: 86 Min.
Category: DOCU
Director: Malik Bendjelloul
Actors: Rodriguez, Stephen 'Sugar' Segerman, Dennis Coffey
Synopsis:
Rodriguez was discovered in a bar in the late '60s. He recorded an album that bombed and the singer disappeared into obscurity. A bootleg recording found its way into apartheid South Africa and Rodriguez unknowingly became an inspirational hero there. 25 years later two South African fans decide to unravel the mysteries of Rodriquez. Their investigation takes the viewer from one astonishing revelation to another. Unmissable.
-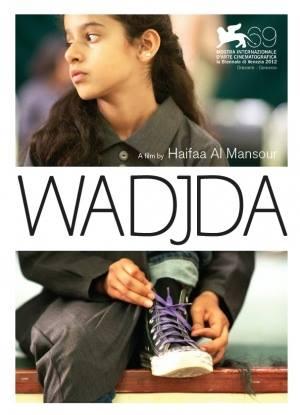 WADJDA
Production Country: GERMANY
Year of Production: 2012
Screening Time: 98 min.
Category: DISCOVERY
Director: Haifaa Al-Mansour
Actors: Waad Mohammed, Reem Abdullah, Abdullrahman Al Gohani
Synopsis:
Wadjda (10-y.o) lives in the suburb of Riyadh. All she wants is a bike so she can race against the little boy who lives next door, but her mother refuses to buy her one. So she decides to raise the money and buy one herself. Just as she is losing hope, a competition for Koran recitation opens at her school. Driven by the prospect of winning the cash price, the Saudi girl devotes herself studying the Koran.
-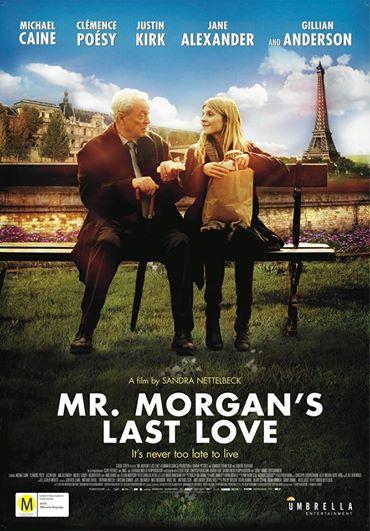 LAST LOVE – MR. MORGAN'S LAST LOVE
Production Country: Germany
Year of Production: 2013
Screening time: 116 min.
Category: XTRA
Director: Sandra Nettelbeck
Actors: Michael Caine, Michelle Goddet, Jane Alexander
Synopsis:
The story follows Matthew Morgan, a retired American professor (Michael Caine) living in Paris. Since the death of his wife, he has no appetite for life. By chance, he meets Pauline, a young French woman who teaches ballroom dancing. The pair strikes up an unlikely friendship, each filling the void in the other. The dynamics of their relationship changes when Matthew's children visit them and make acid-tongued remarks.
-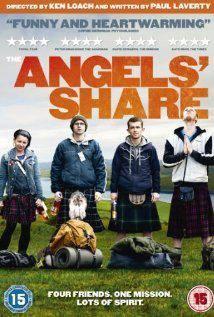 THE ANGELS' SHARE
Production Country: UK
Year of Production: 2012
Screening time: 101 min.
Category: XTRA
Director: Ken Loach
Actors: Paul Brannigan, John Henshaw, William Ruane, Gary Maitland
Synopsis:
Winner of the Jury Prize and also a nominee of the Palm d'Or at the Cannes Film Festival 2012, ANGELS' SHARE tells the story of Robbie (Paul Brannigan), who is assigned to community service due to his violent behavior. When he holds his newborn son for the first time, he realises that he does not want his son to lead the same tragic life he has had. His criminal record makes it impossible for him to even get an interview for a job. However, determined to reform, Robbie does not give up easily. He finds that he has a potentially marketable skill — a heightened ability to smell the various elements of a whiskey. Harry, the social worker who supervises his work in the community service group, introduces Robbie and his fellow convicts to the world of whiskey-tasting which will later change their lives.
This Scottish comedy-drama speaks about redemption and the possibilities that are given by second chances. Both realistic and heart-warming, ANGEL'S SHARE shows the positive spirit that caring for other people can bring and how it can affect the future in an uplifting way.
-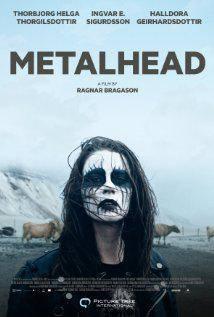 METALHEAD | Málmhaus
Production Country: ICELAND
Year of Production: 2013
Screening time: 97 min.
Category: DISCOVERY
Director: Ragnar Bragason
Actors: Þorbjörg Helga Þorgilsdóttir, Ingvar E. Siguðrsson, Halldóra Geirharðsdóttir, Sveinn Ólafur Gunnarsson
Synopsis:
Hera is a 12-year-old girl growing up on the rural dairy farm in Iceland. She leads a carefree childhood until she witnesses her beloved brother Baldur –a long haired heavy metal fan—being killed in a horrific accident. This experience simply never leaves her. Years later, Hera is now a rebellious young woman who remakes herself and dreams to become a rock star. Instead of moving on, Hera finds solace in the darkness of Heavy Metal. She longs to escape from her reality. Hera has to grow up, find her own voice and realize that she can not keep on running away her whole life.
METALHEAD stands as a strong portrait of grief that is almost unbearable to cope with. It's an emotionally challenging drama that is sad yet witty. Through the film, the Icelandic director Ragnar Bragason received the attention he deserved. In February 2014, METALHEAD won 7 Edda Awards (Icelandic-Oscars), including Actress of the Year, Supporting Actor of the Year and Best Editing; and was nominated in 8 other categories, including Best Film, Best Cinematography, and Director of the Year.
-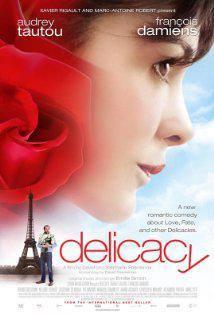 DELICACY | La délicatesse
Production Country: France
Year of Production: 2011
Screening time: 108 min.
Category: XTRA
Director: David Foenkinos, Stéphane Foenkinos
Actors: Audrey Tautou, François Damiens, Bruno Todeschini
Synopsis:
Nathalie (Audrey Tatou) is a happy and successful Parisian business executive. After she lost her husband in an accident, Natalie buries herself in her work in order to escape the overwhelming grieve. After three years of mourning, her love is unexpectedly rekindled by Markus, the socially- awkward and ordinary looking office subordinate. As their relationship goes from awkward to genuinely loving, Nathalie and Markus will have to overcome everyone else's judgemental perceptions, as well as their own doubts.
Adapted from the director's own bestselling novel, DELICACY gives a sense of how two people, that appear mismatched, might come to love each other. Set in Paris, this romantic comedy is an entertaining treat.
-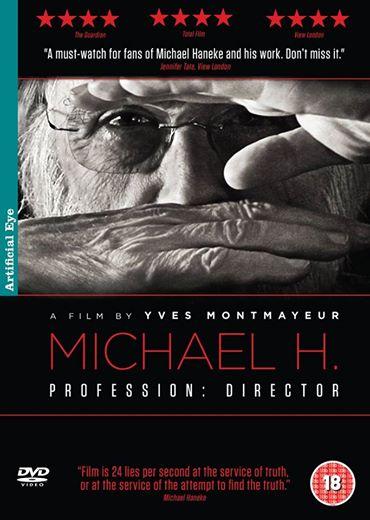 MICHAEL H. PROFESSION: DIRECTOR
Production Country: Austria
Year of Production: 2013
Screening Time:92 min.
Category: DOCU
Director: Yves Montmayeur
Actors: Juliette Binoche, Béatrice Dalle, Michael Haneke
Synopsis:
In the last 25 years, Michael Haneke has established himself as one of the most important directors of our day. From his early work to "Amour", he has revealed the flaws of our society, our existential fears and emotional outbursts. Through interviews with his actors and previously unseen footage, MICHAEL H. depicts the work of a rare artist. This film is a must-see for anyone who admires this director.
-
Don't miss these films!
If you plan to watch EoS too, don't miss these two films. I've watched it and guaranteed you they are good quality drama.
The Hunt / Jagten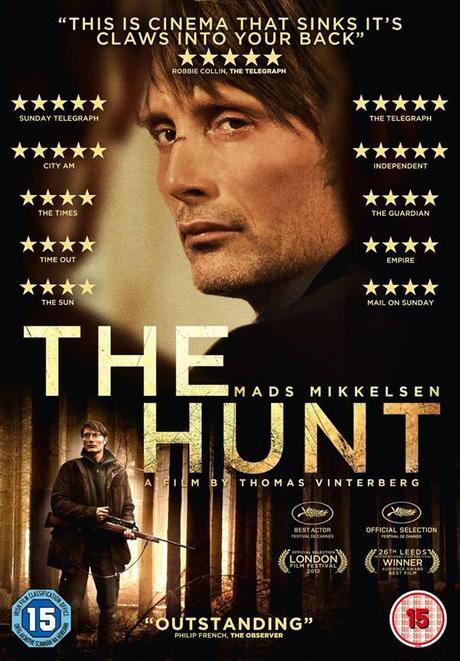 The Past / Le Passe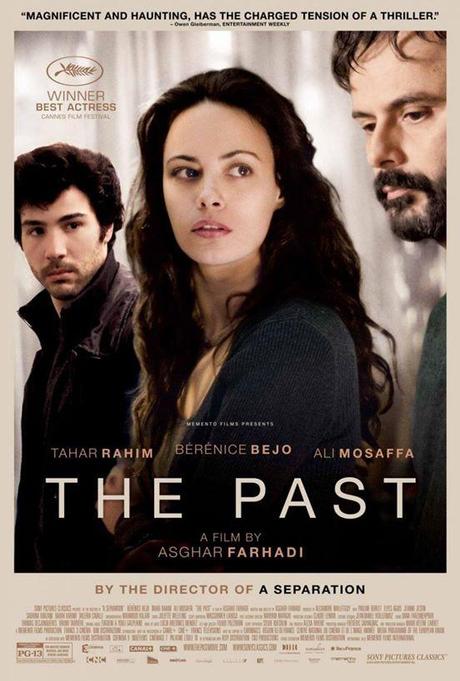 You can check more information in www.europeonscreen.org
(All information & synopsis are from europe on screen facebook page)
*********************
Readers, any thoughts?